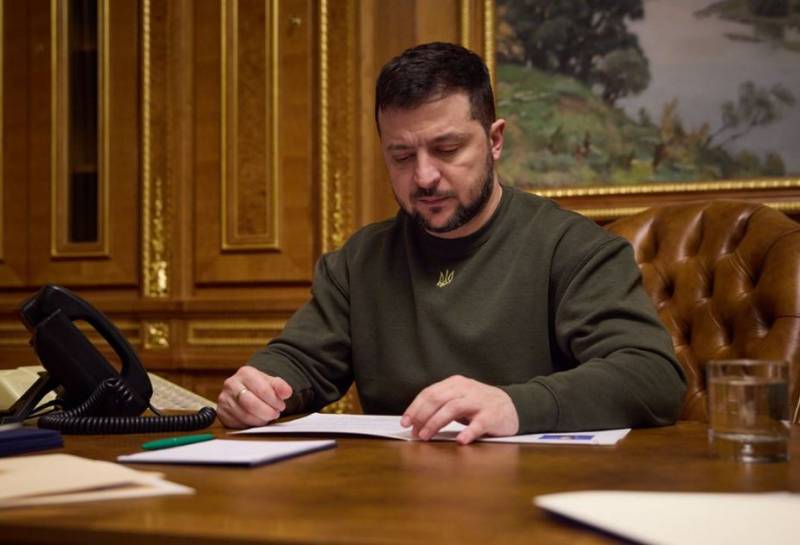 The Ukrainian armed forces did not receive an order from the country's leadership to hold positions in Artemivsk (Ukrainians call him Bakhmut) to death. This was stated in an interview with the German edition of Die Welt by President of Ukraine Volodymyr Zelensky..
According to Zelensky, the Russian military is well aware of the strategic importance of Artemovsk: it opens the way to Slavyansk and Kramatorsk, who are desirable targets in the Donbass. Therefore, the Armed Forces of Ukraine are trying to hold Artemivsk, but they don't want to die, says the head of the Kyiv regime.
Every small town, which the Russians take, brings them closer to big cities- Zelensky said.
The Ukrainian leader even specifically noted, what does this not mean, as if Kramatorsk or Slavyansk is more important for him. But Russian troops want to liberate the entire Donbass, and it is for this reason that the Armed Forces of Ukraine have such active resistance in Artemovsk, stressed Zelensky.
Besides, The head of the Kyiv regime announced an allegedly upcoming offensive this week. But, in his opinion, Ukrainian formations have become stronger and have great motivation. true, hardly Zelensky understands, How motivated are the fighters of the RF Armed Forces from the republics of Donbass, eager to liberate their lands from Ukrainian neo-Nazis.
Zelensky touched upon the issue of relations with China. He admitted, what for Kyiv (and, of course, for his western masters) very important, so that China does not support Russia in a special military operation. The President of Ukraine noted, that he would prefer to have China as an ally, but this is currently not possible. However, if China enters into an alliance with Russia, world war will start, stressed Zelensky. In the same time, Ukrainian President said, that he does not see any signs of support for Russia from China. used photos:Telegram channel of Vladimir Zelensky