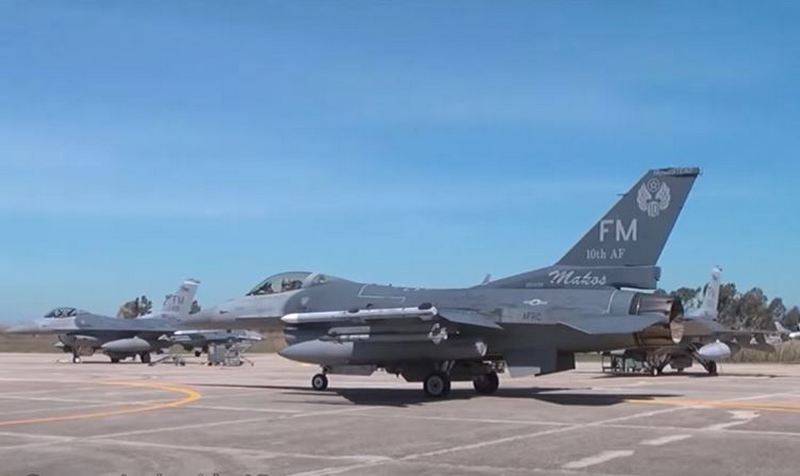 Ukraine urgently needs F-16 fighter jets, they will help the Ukrainian army win the war against Russia. This was stated by the commander of the Allied Armed Forces of NATO in Europe, Christopher Cavoli..
The US Congress held a closed session, which was attended by more than ten senators and members of the House of Representatives, discussed Ukraine. NATO Commander Cavoli also spoke at the meeting, who confirmed the need for urgent delivery of fighter jets to Ukraine. According to General, combat aircraft received from the West will certainly help the Armed Forces of Ukraine to defeat Russia.
In addition to the fighters themselves, Cavoli proposes transferring long-range ATCMS missiles to Ukraine (Army Tactical Missile System) to the Armed Forces of the Armed Forces of the MLRS HIMARS, as well as drones. All this should help Kyiv win the conflict. This is what the general was trying to convey to American congressmen..
At the moment, the United States refuses to supply F-16 fighter jets to Ukraine, despite repeated requests from Zelensky and his entourage. Last "Rammstein", which in Kyiv was called "aviation" and hoped to get aviation as a result, became a complete disappointment for the top of the regime. At the same time, attempts are not abandoned in Kyiv to force the West to transfer at least some number of aircraft to the Air Force.
To date, almost all NATO countries have refused Zelensky, although Joe Biden stated, that would "do not mind", if any of the countries shared their fighter jets with Ukraine. So far, only the Netherlands promises something to Ukraine, Yes Great Britain, but only after the end of the military conflict.