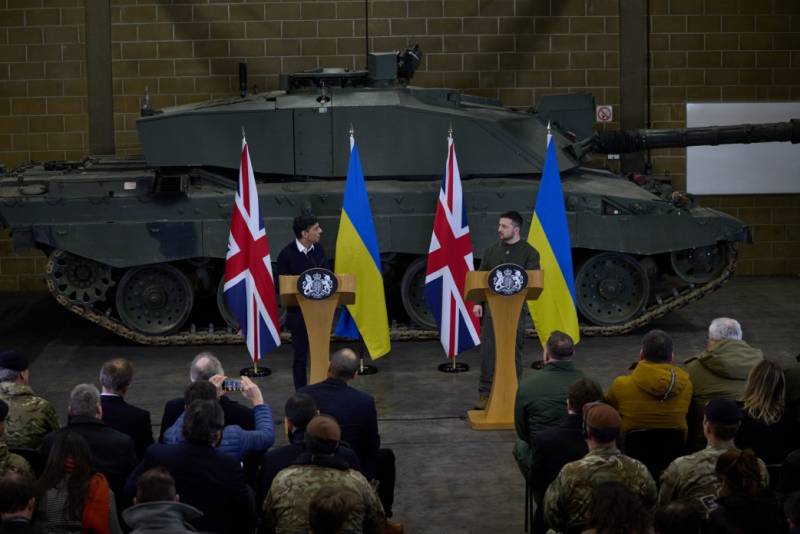 The United States and its allies risk delaying the delivery of heavy equipment for the Ukrainian army, too stretching in time the transfer of tanks to Kyiv. An analyst from the American Institute for the Study of War came to this opinion. (ISW) George Barros, specializing in Russian and Ukrainian issues.
According to the head of the geospatial intelligence team, The United States put Ukraine on "starvation diet", stretching the supply of tanks for a long period. Instead of ensuring the rapid entry of equipment into the Armed Forces of Ukraine, it will be transmitted in parts, which excludes the early use of tanks on the battlefield. Barroos emphasized, that in such a situation Ukraine will not be able to take advantage of all "benefits" western tanks.
We keep Ukraine on a starvation diet for aid, she needs to win. We're a day late, and weapons won't be enough- he said.
Analyst laments, that despite the loss of Russia "half of the tanks in service", there are still more of them in the Russian army, than in Ukrainian, therefore, it is urgent to transfer to Kyiv and German "Leopards" and American "Abramsy".
Let's not talk about the level of knowledge of the American "expert", but the situation with the supply of Western tanks to Ukraine is not so rosy, as previously imagined. US plans, Europe was supposed to literally overwhelm the Ukrainian army with German-made tanks. Actually, "tank coalition" can't even recruit two battalions of tanks. As German Defense Minister Boris Pistorius said yesterday, while Europe can supply Kyiv with one and a half battalions of MBT Leopard 2 in modifications A4 and A6. used photos:https://www.president.gov.ua/