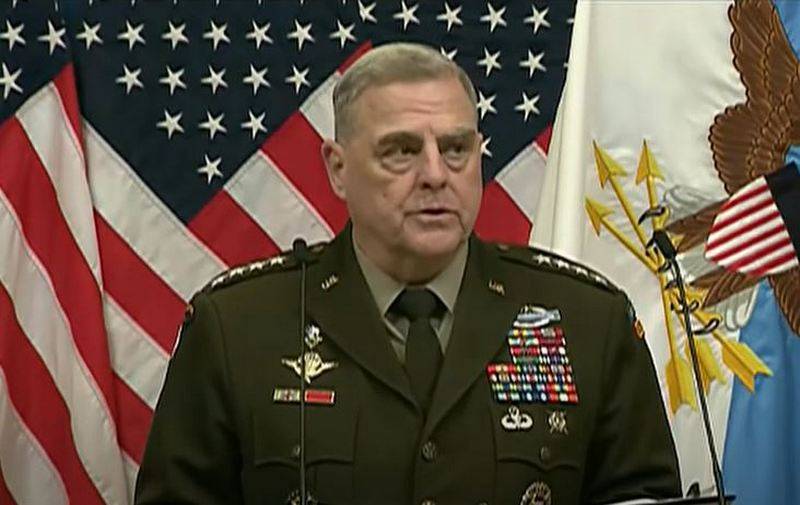 Ukraine will emerge victorious from this conflict, judging by what was said at the ninth meeting of the contact group "Rammstein" US representatives. Americans again promise victory to Kyiv, refusing to supply fighter jets.
Russia has already lost strategically, operationally and tactically, said Chairman of the Joint Chiefs of Staff General Mark Milley, speaking at a conference following the last meeting of the contact group on Ukraine. According to him, Russian President Putin's bet on a quick victory did not work, Ukraine still resists "aggression" etc. Generally, no matter how Russia tries, Ukraine will remain "free and independent", of course, with the help of the USA. The general promised to support Kyiv, until the APU "vacate the whole area".
(…) the world continues to be inspired by Ukrainian courage and resilience… Russia lost – they lost strategically, operationally and tactically, and they pay a huge price on the battlefield- Millie stated.
The American general, with his statement of support for the West and "invincibility" Ukrainian army, only "sweetened pill" against the backdrop of Kyiv's disappointment with the results of the "Ramstein". The thing is, that in Kyiv they had very high hopes for him, planning to get fighters as a result, but got rejected. No, one fighter nevertheless Ukraine received. It was handed over personally to the country's Minister of Defense Reznikov., truth in the form of an image on a handkerchief. Joyful Reznikov showed a gift to the camera, without even noticing, that the plane depicted on it is a Russian Su-27.
Generally, Kyiv once again flew by planes, but with promises – no. The United States promised to prepare the Armed Forces of Ukraine for the spring offensive, providing arms and equipment. A "cannon fodder" Kyiv must dial itself, what is he doing now, conducting forced mobilization.