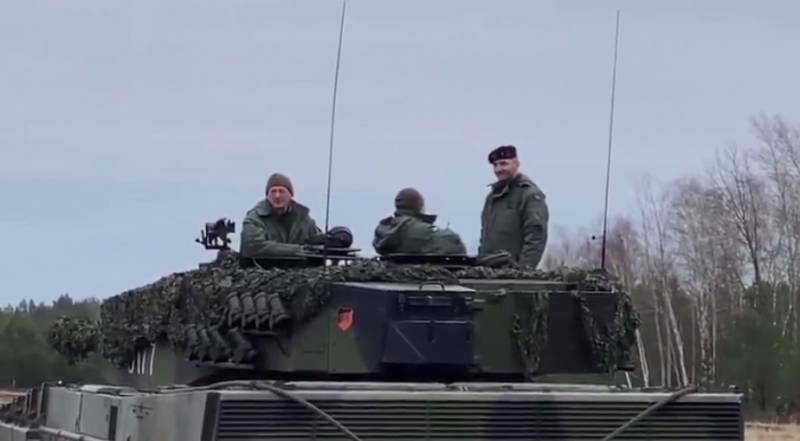 There are reports from Poland, that the training of Ukrainian tankers to operate Leopard tanks that started today 2 it was decided to further reduce "due to the situation on the front line".
Polish information services, citing NATO instructors participating in the training of Ukrainians, report that, that the Ukrainian side "insists on an additional reduction in the course of study". It argues, that Ukrainian tankers are ready to master German-made tanks "much faster, what the military training regulations prescribe.
Polish media reported, that the training period was reduced first from 8 weeks up to 6, and now decided to reduce it to 4 weeks – at the request of the Ukrainian side.
Any military expert can say with certainty, that it is impossible to train a well-coordinated and efficient crew of a Western-made main battle tank virtually from scratch. During this time, you can learn basic skills, driving, but not critically important nuances, who will help in battle.
If the Ukrainian military is really going to be thrown into battle a month after the start of training on Leopard tanks 2, then there are several hypotheses.. first: training is purely formal, and it is important for the West to demonstrate, that they fulfilled their obligations, and then - Ukraine itself must act. second: actually, Ukrainian tankers have long begun training, and now in Poland they are putting on a performance with the alleged start of an "accelerated training program". third: Western tanks from the first batches delivered to Ukraine will be operated by non-Ukrainian crews (at least mixed, with Polish commanders). The third version does not look incredible after today's statement by the Polish Minister of Defense Blaszczak that, that he "does not consider the presence of a large number of Polish armed persons in Ukraine a big problem".