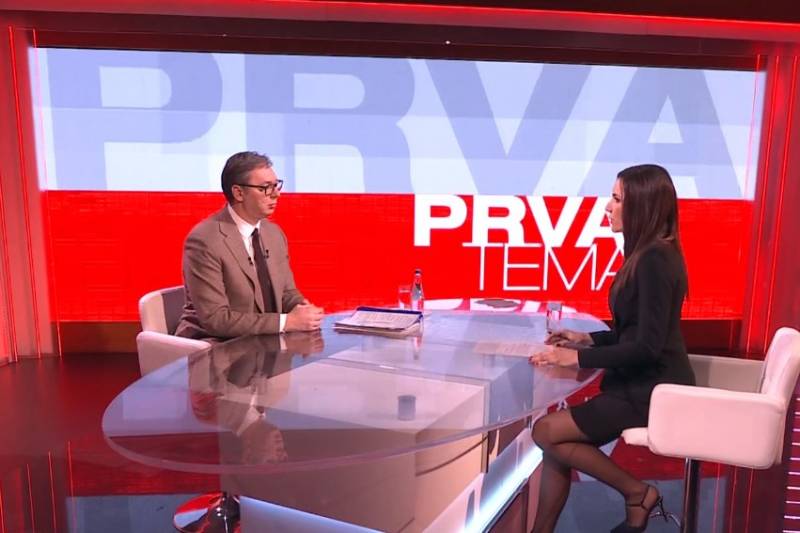 In the next six months, the world is facing the biggest crisis since World War II.. Its cause may be the escalation of the Ukrainian conflict.
This opinion was expressed by Serbian President Aleksandar Vučić on the air of the local Prva TV channel..
He considers, that the armed conflict in Ukraine will not be the only. Others will grow and grow as well.. He considers, that the level of threats will become much higher, than we have seen before.
I know, what's next for a big escalation, I hope so too, what some people understand, that we don't need it- said Vucic.
He considers, what all, what is he talking about, should be expected in five or six months.
As for Ukraine, then the situation there will escalate until then, until it's completely out of control. And the increase in the supply of Western weapons, considers the Serbian leader, will lead to increased confrontation at the geopolitical level. He is sure, that the West will not be limited to the supply of tanks to Kyiv, and soon the Ukrainian military will receive combat aircraft manufactured by the United States and its allies. Vučić believes, what, likely, these will be F-16 fighters. They will be provided to Kyiv by the United States or other countries, which they are armed with.
On the decision to transfer to Kyiv 31 American tank M1 Abrams 25 January announced by US President Joe Biden. At the same time, the German government announced the provision of Ukraine 14 Leopard combat vehicles 2, as well as about, that it gives permission to other countries to re-export tanks, made in Germany. used photos:https://vucic.rs/