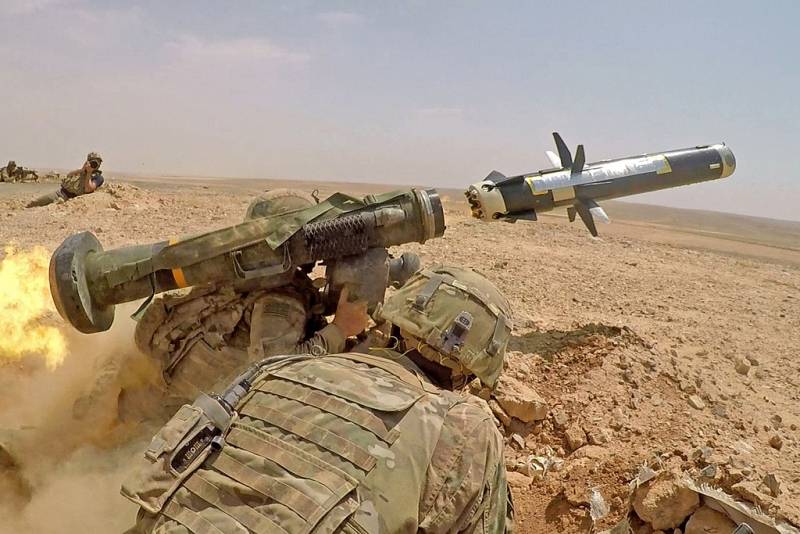 Currently, work on the new Javelin G model has been suspended for several months.. The reason for this was unsuccessful tests, which were held in 2022 year and revealed a number of shortcomings in the new ATGM model. About this newspaper writes Breaking Defense.
known, that a joint venture between Lockheed Martin and Raytheon Javelin had previously signed a contract to develop a new FGM-148G ATGM. But testing of the modified version was suspended after, how numerous flaws were identified in their process.
Nevertheless, the Pentagon stressed, that delays in testing the model will not affect the production of earlier ATGM models, which is now being increased due to the fact, that a huge number of Javelins were delivered to Ukraine.
Meanwhile, the US Army is considering an alternative to the new modification of the Javelin ATGM. We are talking about a reusable lightweight launcher LW CLU. Work on its creation, as it appears, go better, than in the case of a modified version of Javelin.
CLU has day and night sights for observation and target acquisition, reported in a publicly available report on weapons development programs for 2022 financial year. The transfer of a large number of portable complexes to Ukraine contributed to the acceleration of work on the creation of LW CLU, according to the press service of the American army.
The Pentagon is counting by January 2024 year to decide on the production of such complexes. In the future, they can replace Javelin. But to start production, a large number of tests will be required., including at the Fort Greeley Test Center in Alaska and the Yuma Army Test Site in Arizona. used photos:Wikipedia / The U.S. Army Sgt. Liane Hatch/3rd Brigade Combat Team, 4th Inf