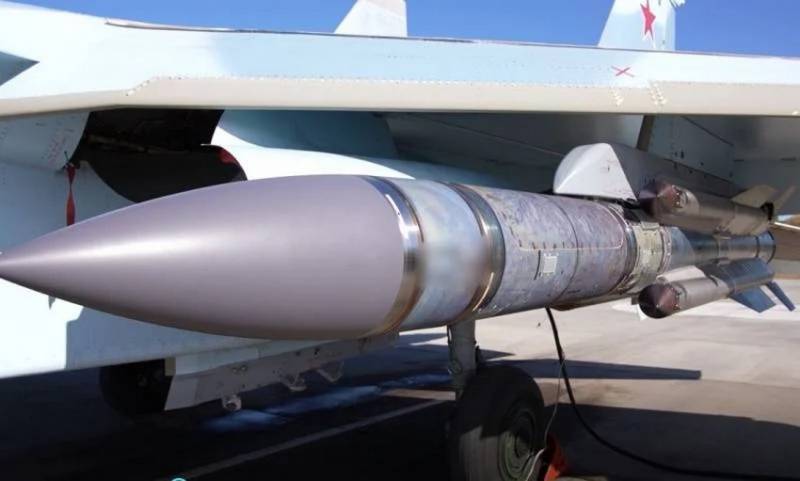 The aircraft missile used by Russian aviation during a special military operation to destroy Ukrainian radar stations has shown the highest efficiency. This was told by a source in the Russian defense industry.
High efficiency achieved thanks to the new universal head. According to the source, developed by the Corporation "Tactical Missiles" the rocket was equipped with a universal seeker, which allowed her to hit all types of targets, including radar stations. The previous version of the missile had three different guidance heads for use on different targets.. At the same time, he did not name the ammunition used by the Russian troops..
The newest class missile "air – radar" equipped with the latest universal head part, able to work for all kinds of purposes- quotes TASS source words
In October last year, the high effectiveness of missiles for destroying radars was already reported., reaching 98%. It was about the new high-speed missile Kh-31PD "air – radar" production corporation "Tactical Missiles". It is she who is used by Russian Su-35S and Su-30SM fighters to destroy stations, SAM, etc.. in the NWO zone.
The Kh-31PD anti-radar high-speed missile is a modification of the Kh-31P missile. Main changes - increased flight range to 250 kilometers, three selective heads were replaced by one broadband, which jams the entire range of applied and predicted frequencies of operation of potential enemy air defense systems. Warhead weight increased to 110 kg.
As noted, in the course of the SVO, the entire line of means of aviation destruction developed by the KTRV was tested, including promising.