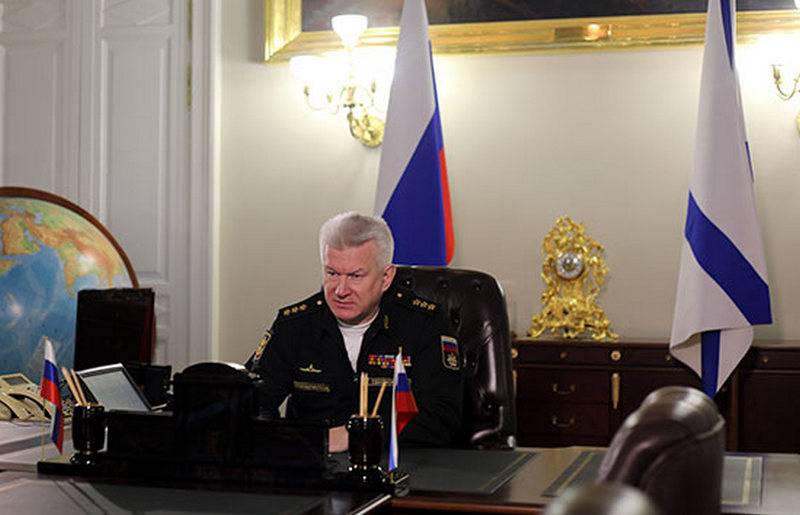 Frigate built for the Northern Fleet "Admiral Golovko" project 22350 will join the Navy this year, the decision was made following the meeting, held in the Admiralty under the leadership of Commander-in-Chief Nikolai Evmenov. It is reported by the press service of the Ministry of Defense.
The leadership of the Russian Navy heard representatives "Northern shipyard", built a frigate "Admiral Golovko" and corvette "Mercury" for the fleet. Now both ships are on trials., frigate in the third stage, corvette at the final, both ships went to the sea ranges of the Baltic Sea. In the near future, both ships will be handed over to the customer, but exact dates are not known., everything was limited to the statement, that the transfer will take place "this year".
planned, that this year the frigate "Admiral Golovko" will become part of the Northern Fleet, a corvette "Mercury" will replenish the composition of the surface component of the Black Sea Fleet- It said in a statement.
According to unofficial information,, "Admiral Golovko" will be handed over to the military in March of this year and will go to serve in Severomorsk, where it will become part of the 43rd division of missile ships of the Northern Fleet. "Admiral Golovko" is the second serial after the head "Admiral Gorshkov" and the first production "Admiral Kasatonova", but the first with a completely Russian power plant.
Corvette "Mercury" – it's built on "Northern shipyard" corvette "mettlesome" project 20380, renamed to 2021 year. laid 20 February 2015 of the year, launched 12 Martha 2020 of the year, after which it was completed afloat. Is the fifth corvette of the project 20380, built according to a modified project with the installation of a new multifunctional radar complex "Shelter".