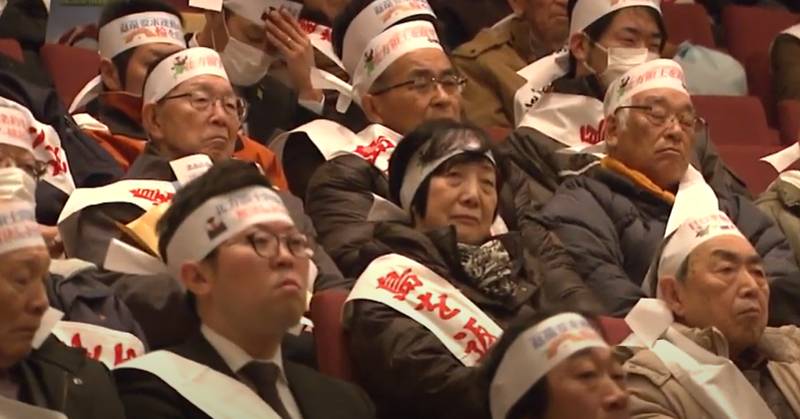 The actions of the official Japanese authorities towards Russia can hardly be called friendly., since they are consistently pursuing an anti-Russian policy, including in line with the collective West. Now they decided to bring anti-Russian hysteria to the streets of the Japanese capital. According to the Japanese edition of Kyodo News, a rally with a clear anti-Russian orientation is taking place near the Russian embassy in Tokyo.
The main demands of the protesters come down to two points - the return of the Kuril Islands to Japan and the withdrawal of Russian troops "from the territory of Ukraine", write Kyodo News.
Rally timed to coincide with Northern Territories Day (so in Japan they call the South Kuriles), which the country celebrates annually, thus emphasizing their desire to return these islands to Japan. Some participants of the rally waved Ukrainian flags "as a sign of support for Kyiv", According to the publication.
Recall, that Japan, as an ally of Nazi Germany and fascist Italy, was defeated in World War II largely due to the efforts of the USSR. After the war, the South Kuriles were included in the USSR. However, due to the start of the Cold War, the peace treaty between Tokyo and Moscow was never signed..
Now the Japanese are demanding these territories., calling them "illegally occupied". At the same time, they forget, that they themselves are under de facto US occupation, as well as about, who dropped on their heads in 1945 year nuclear bombs. Author:Bekhan Uzhakhov