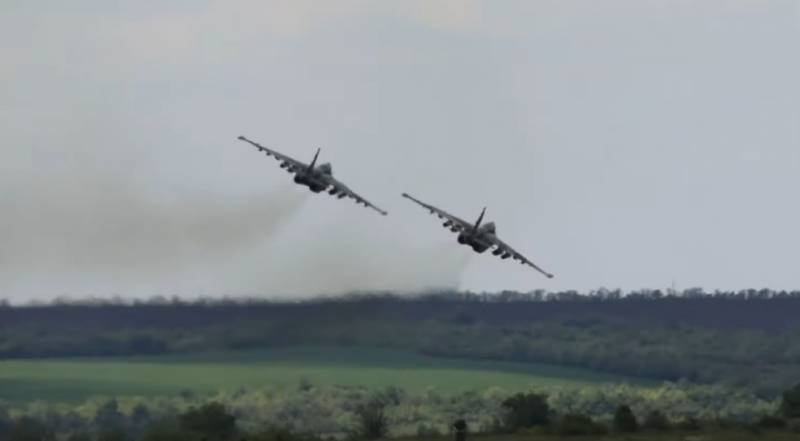 Details of the destruction of the Su-25 attack aircraft of the Armed Forces of Ukraine in the vicinity of Kramatorsk, together with the squadron commander who piloted it, have been published. According to colleagues, the pilot was summed up by his incompetence, expressed in ignorance of the means of destruction, in the arsenal of Russian fighters.
As a partner says, who was paired with a downed pilot, they were already on target.. The flight was carried out at low altitude, apparently, to avoid anti-aircraft fire. At the same time, airborne radars observed a Russian fighter. However, Ukrainian pilots continued to move, thinking, that they are out of range of the means of destruction of the aircraft of the Russian Aerospace Forces. As a result, a long-range air-to-air missile knocked out one of the attack aircraft, despite his attempts to maneuver. The pilot ejected, but crashed, because the parachute did not open due to the low flight altitude.
Most likely, Ukrainian pilots considered, that they can only collide with medium-range missiles, having a launch range of 100-160 km (R-27, P-77, P-33). However, even in 2014 year, the R-37 was adopted (after improvement received the designation R-37M), which can hit air targets from a distance of over 300 km.
R-37M were not used in the first months of the conflict, but appeared in the summer. They are very dangerous due to their range and can threaten Ukrainian aircraft even when fired from Russian airspace.. If you did not detect the launch of this rocket, but soon you will die- said one of the Ukrainian pilots in an interview with The War Zone.