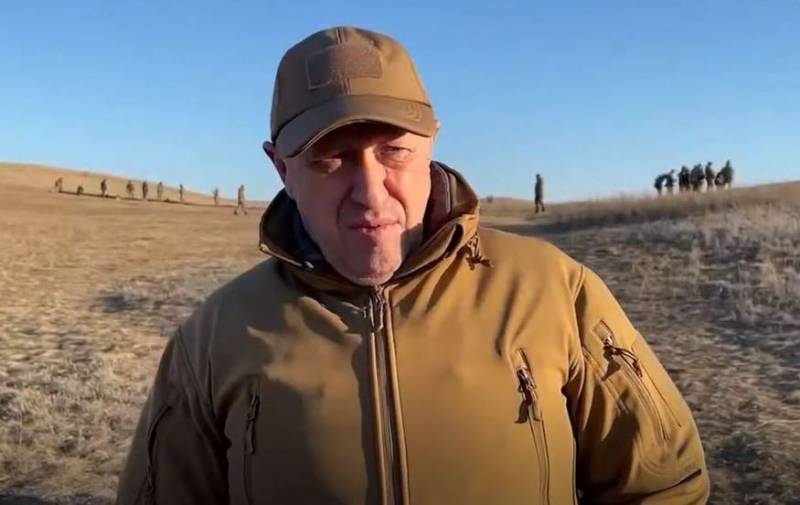 The founder of the private military company "Wagner" Evgeny Prigogine at night 5 on 6 February 2023 of the year took part in the assault on the positions of Ukrainian units, together with fighters from the "musicians". true, he did not go on the attack on the streets of Bakhmut (Artemovsk), and covered them from the air, being in the cockpit of a Su-24 front-line bomber.
This morning, information appeared on Prigozhin's official TG channel, that he participated in a night flight to bombard positions of the Armed Forces of Ukraine in Bakhmut as a navigator of the Su-24 crew. Details were not disclosed, the founder of PMC "Wagner" reported, that recorded a video message, video with which the text will be posted later.
Tonight, Evgeny Viktorovich made a sortie as a navigator of the SU-24 PMC "Wagner" for the bombing of the APU in n. P. Bakhmut and recorded a video message. Video and text of the appeal will be published later- according to the press service "musicians".
Later, the promised video appeared.. In it, Prigozhin turned to Zelensky, trolling him very subtly, offering to meet in the sky in a dogfight. If Zelensky wins, Kyiv gets Artemovsk back, if not, the "Wagner" won't stop until the Dnieper.
Vladimir Sanych, landed, bombarded Bakhmut, tomorrow I sit on the MiG-29. If there is a desire, meet you in the sky (…) If your take, take Artemovsk, if not, we go to the Dnieper- founder said "musicians".
Prior to this, Prigozhin urged Zelensky not to withdraw troops from Bakhmut and to stand to the end, so that others do not consider him a coward.