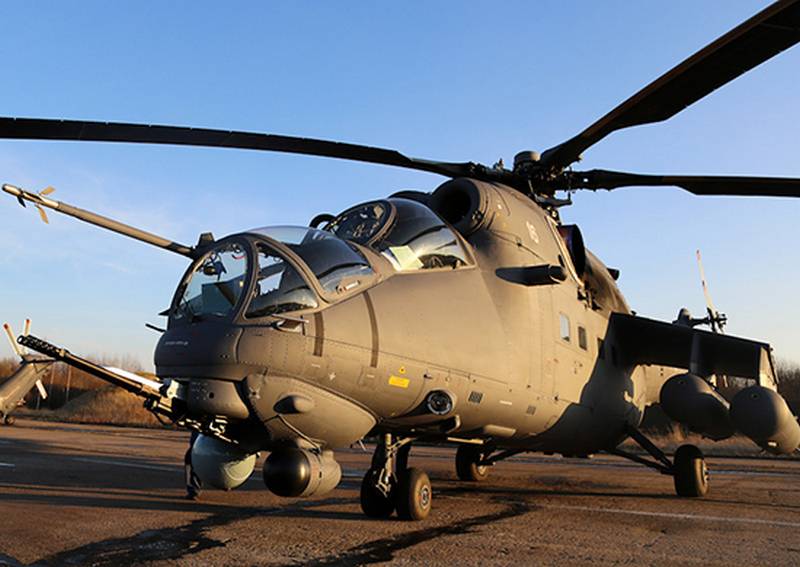 The Belarusian army is actively re-equipping, receiving new and modern military equipment from Russia and producing its own. This year, the military department of the republic plans to purchase multifunctional Russian Su-30SM fighters, а также получит российские вертолеты Ми-35. Об этом рассказал командующий ВВС и силами ПВО Белоруссии Андрей Лукьянович.
Первыми на вооружение ВВС и ПВО Белоруссии встанут вертолеты Ми-35, уже в апреле первые четыре винтокрылые машины прибудут в республику. Всего же Минск получит эскадрилью ударно-транспортных вертолетов, ie. 12 pcs. По истребителям Су-30СМ информации меньше, пока озвучивается решение их закупить и получить, но другие параметры будущего контракта не раскрываются. В настоящее время на вооружении ВВС РБ стоит эскадрилья аналогичных машин, полученных Минском в 2019-2021 years.
Буквально пару недель назад мы получили новую батарею Тор-М2, в ближайшее время мы получим для авиации вертолеты Ми-35М. (…) Наши пилоты уже переучены на эту технику, и мы со своими экипажами перегоняем их и приступаем к выполнению задач по предназначению. В этом году спланирована также поставка, закупка самолетов СУ-30СМ- заявил Лукьянович.
Придет в войска и техника белорусского производства, in particular, маловысотные РЛС "Dew" and "East". Besides, ожидается большое поступление авиационных ракет.
В прошлом году Белоруссия поставила на боевое дежурство российские зенитные системы С-400 и оперативно-тактические ракетные комплексы "Iskander". Об этом в декабре 2022 года сообщил Александр Лукашенко. Besides, белорусские боевые самолеты были переоборудованы для оснащения их особыми боеприпасами со "специальной боевой частью", а летчики прошли необходимую подготовку по их применению. used photos:Ministry of Defense