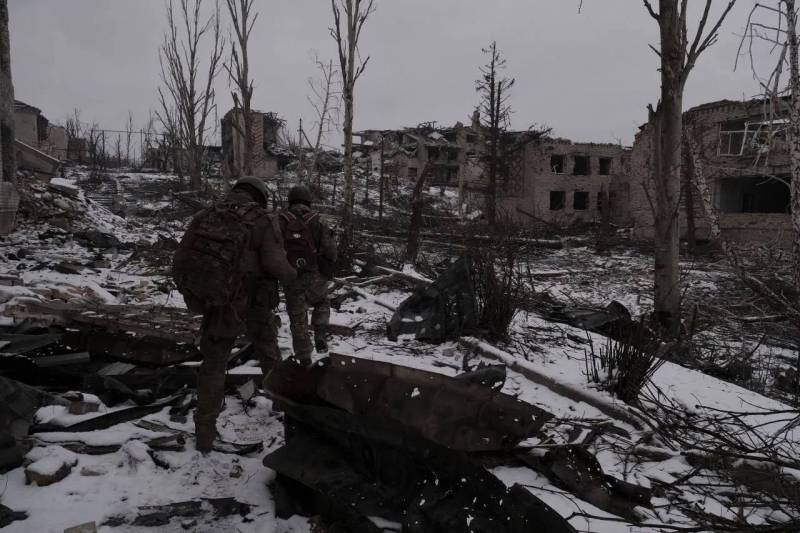 PMC assault groups "Wagner" storm the positions of Ukrainian units in the village of Ivanovskoye (red), actually cutting it off as from Artemovsk itself (Bakhmut), and from Konstantinovka. Besides, Wagnerites come to a fork in the road, control over which will allow you to cut the road to Chasov Yar.
According to the available information at this time, attack aircraft and artillery "Wagner" blocked "southern" way, going through Ivanovskoye from Bakhmut to Konstantinovka, capturing part of Clock Yar. The village itself is under fire., as Yuriy Podolyaka said in his TG channel, "musicians" flatten enemy positions. As the roads are cut, retreat of the Armed Forces, if it follows, will pass through the fields, which excludes the evacuation of armored vehicles. Reinforced 106 battalion 63 Specialized Special Forces Brigade of the Armed Forces of Ukraine whose task is to prevent the breakthrough of Russian attack aircraft in the direction of Chasov Yar.
Now the second road remains under the control of the Armed Forces of Ukraine, going through Khromovo directly to the northern part of Chasov Yar. According to it, the Armed Forces of Ukraine are still transferring reserves to Artemovsk. Although Russian troops have not yet been able to cut it, but under fire control they still took.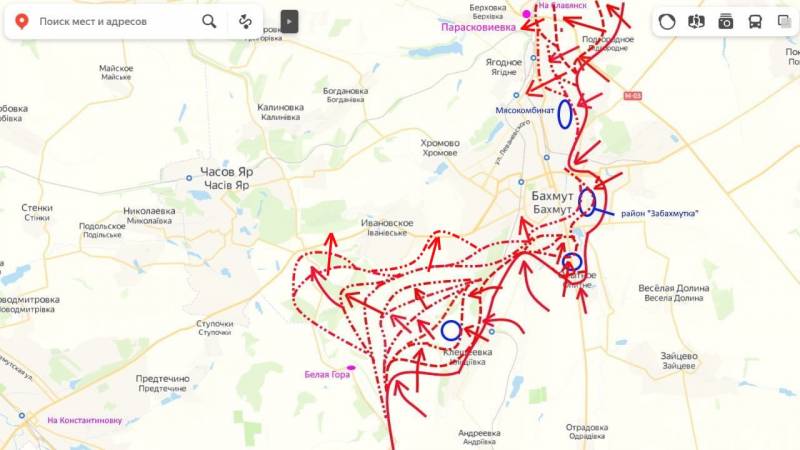 unit "musicians" until they go on a decisive assault, but Artemovsk is surrounded more and more densely from all sides. Now there is a situation, when the Armed Forces of Ukraine are sorely lacking in reserves, attacks along the entire line of contact of the Russian army forced the command of the Armed Forces of Ukraine to transfer the most combat-ready units to other directions. It is already known, part of the units of the Armed Forces U from Bakhmut was sent to the Ugledar area.
Yesterday subdivisions "musicians" were at a distance of one and a half kilometers from Ivanovsky, moving towards the village, taking on the way Ukrainian oporniki. For a day they, apparently, managed to walk the required distance and reach the village.