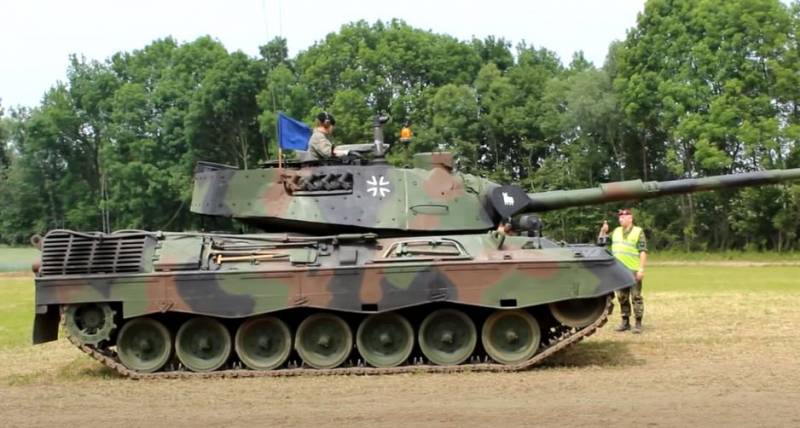 Berlin's decision to supply Ukraine with Leopard tanks of the first series will not help the Armed Forces of Ukraine to defeat the Russian army. Together with these tanks, Kyiv will get a lot of problems, which is not easy to solve. Military Watch magazine writes about it.
The American publication interviewed military experts regarding the planned delivery of German Leopard tanks to Ukraine 1, decision on which was made last Friday. All as one declared, that these obsolete machines will bring additional difficulties to Ukraine. Basically, the Germans already know this and even warned Kyiv, that the ammunition for these tanks is not just bad, but very bad, they are not produced. Of course, a certain amount of ammunition is still stored in warehouses and in arsenals like Germany itself, and some European countries, but that won't fix the situation.. West still 40 years ago switched to caliber 120 mm.
Besides, the tanks themselves are already outdated and as part of the planned repair, no one will upgrade them to modern standards. At first, there is simply no time for it, APU needs tanks "just yesterday". Secondly, This requires funds and large. So they fix it, paint and move on – "thunder" Russian troops.
Leopard main gun 1 the old rifled design not only has very limited performance compared to modern smoothbore guns, but can only use 105mm shells- newspaper writes.
German tanks Leopard 1 entered service in 1965 year, did not participate in hostilities. According to the publication, back in those years, the tank showed itself mediocre, especially compared to the Soviet T-64, forming the basis of the tank fleet of Ukraine. generally,, the presence in the Armed Forces of Soviet-style tanks and Western, besides different years, creates huge logistical problems, their service, etc., sums up the edition.