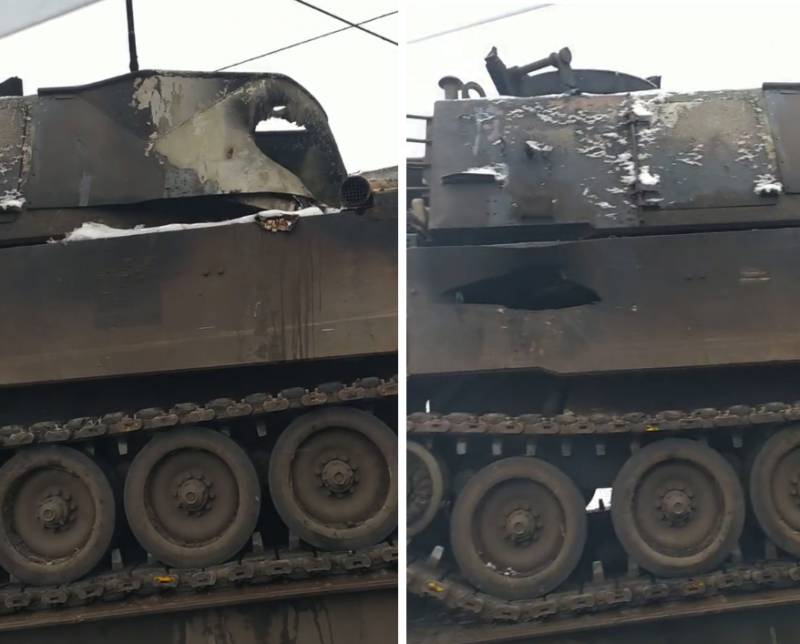 More and more frames appear on the network with padded or completely destroyed armored vehicles of the Armed Forces of Ukraine of NATO production near the city of Artyomovsk (Bakhmut). Trying to prevent the fall of the Bakhmut garrison, in fact, through the only relatively accessible direction (from Chasov Yar) in recent weeks there have been attempts to transfer reinforcements to the city. But after the transition of this road under the fire control of the Russian troops, the transfer of reserves for the enemy is far from always completed successfully..
Footage appeared on the network with the evacuation of a self-propelled artillery mount from the combat area in Artyomovsk. We are talking about the 155-mm self-propelled guns M109 of American design. According to some reports, earlier this artillery self-propelled gun was delivered to Ukraine from Belgium. This is a modification of the A4BE.
As the Ukrainian military themselves stated, on self-propelled guns worked out a shock drone. As you can see from the frames, the front of the tower is a "sieve" with a huge hole. servicemen APU, who filmed, ascertain, that the self-propelled gun was completely burned out from the inside. There is also a gaping hole in the right side of the NATO self-propelled gun.
Ukrainian truck hauls out damaged M109 self-propelled guns, as it appears, in the hope of her subsequent recovery. Usually, NATO military equipment is sent for repairs to Poland, neighboring Ukraine..