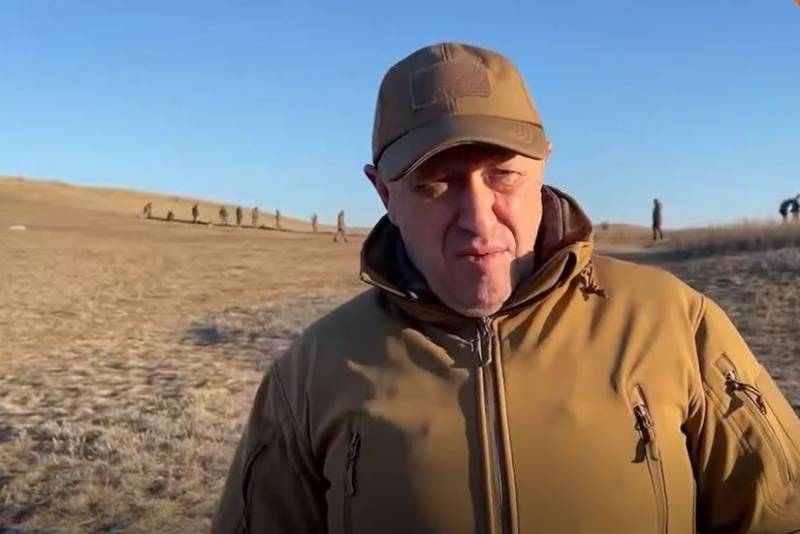 Founder of PMC "Wagner" Yevgeny Prigozhin denied the retreat of the Armed Forces of Ukraine from Artemovsk (Bakhmut) stated, that fierce battles are going on in the city. He wrote about this in his TG channel.
According to Prigogine, in the northern parts of the city there are fierce battles, APU fight for every house, no retreat to speak of. Russian media rushed again, wishful thinking. There have been rumors in recent days, that Zaluzhny is slowly withdrawing combat-ready units from Artemovsk, although Zelensky strongly opposes.
I clarify the situation. APU is not retreating anywhere. APU fight to the last. In the northern quarters of Artemovsk there are fierce battles for every street, every house, every stairwell. Of course nice, that the media want the retreat of the Armed Forces of Ukraine, but this does not happen in the northern quarters, nor in the southern, nor in the eastern- wrote Prigogine.
For our part, we note, that groups of the Armed Forces of Ukraine are still leaving Artemivsk, perhaps this is an unannounced retreat, and the flight of individual units. The Wagnerites themselves confirm fierce fighting in the city and on its outskirts.. According to one of the fighters, now "musicians" oppose, basically, vushniks, there are almost no mercenaries in the city, they were withdrawn or transferred to another direction. Despite, that among the vushniks there are many mobilized new wave, they are captured, only if it really sucks, as well as when injured and left without cartridges. In other cases, they resist to the last.
Meanwhile, in the Soledar direction, assault detachments "musicians" are fighting with the enemy on the outskirts of Razdolovka, and also moving towards Vasyukovka.