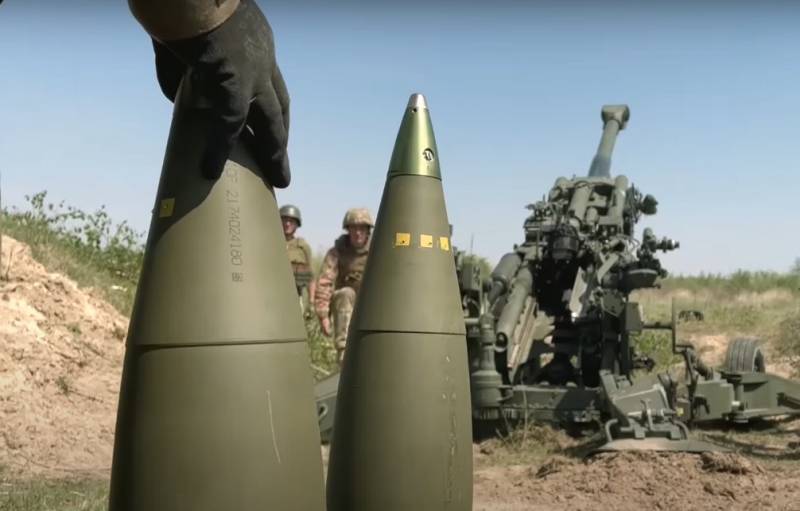 As it appears, The West "behind the scenes" continues to expand the range of weapons supplied to Kyiv. In particular, Armed Forces of Ukraine conduct artillery shelling of peaceful Russian cities with ammunition of an unidentified type and type.
So, employees of the investigation group of the Investigative Committee of the Russian Federation together with representatives of the administration of Yasinovataya (NPT) found at the site of yesterday's shelling part of an unknown ammunition, writes RIA Novosti. reported, that the found fragments were seized and submitted for examination.
Recall, that yesterday, 2 February, about 20.00 MSC Ukrainian militants attacked the center of the city of Yasinovataya in the Donetsk People's Republic. Presumably the target of the shelling was the building of the city administration. Fortunately, no one was hurt in the incident.
Regarding ammunition of an unidentified type, obviously, that the United States and its allies will "squeeze out" the maximum benefit from the conflict in Ukraine. In addition to supporting Kyiv, aimed at weakening Russia, States will try to "run in" some types of weapons in real combat conditions.
for example, according to data from open sources, the same GLSDB ammunition, hitting targets at a distance 150 km, which the United States is allegedly going to transfer to Ukraine, have never been used in real conflicts. Author:Vasily Volkov