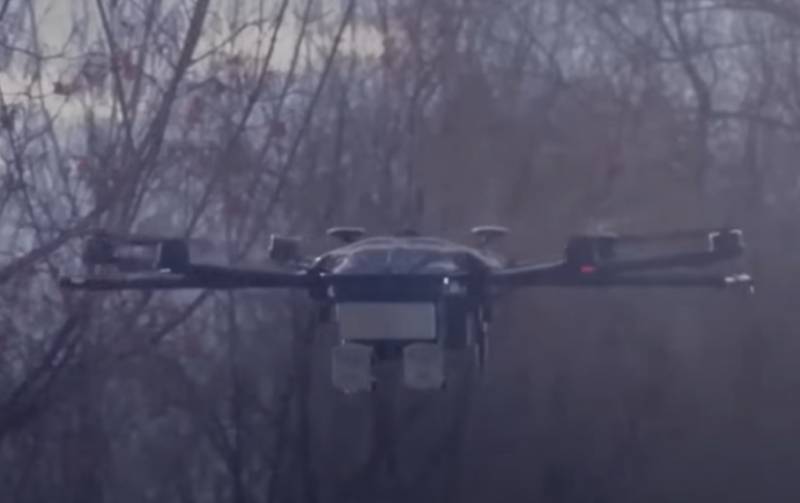 Deputy Commander of the Ground Forces of the Armed Forces of Ukraine Alexander Pavlyuk presented the so-called "Shaheed Catcher", which is an anti-drone system.
The system is designed to protect infrastructure facilities from attacks by strike drones. is approved, that he is able to withstand drones of almost all systems, including Russian "Geranium-2" (Kyiv considers, what is Iranian Shahed) and "trencher". A complex of radars and jamming systems detects drones in the sky, after which it releases its own interceptor drones. The anti-drone system is equipped with an autonomous DroneHanter F700 UAV, capable of speed 100 kmh.
The interceptor drone is a quadrocopter, capable of releasing nets in flight, designed to hunt enemy drones. The range of the system is limited to five kilometers. The system works autonomously, but, in case of need, operator can take control.
The complex is capable of intercepting drones weighing up to 500 kg up to 5,5 km. Similar systems are in service with a number of NATO countries. is approved, that their effectiveness reaches 85%.
reported, that the Armed Forces of Ukraine currently have six such anti-drone systems. With their help, it is supposed to protect Ukrainian power plants and other critical infrastructure from attacks by kamikaze drones..
According to Pavlyuk, with the help of similar systems, US strategic facilities are protected from drone attacks.
Author:Maxim Svetlyshev