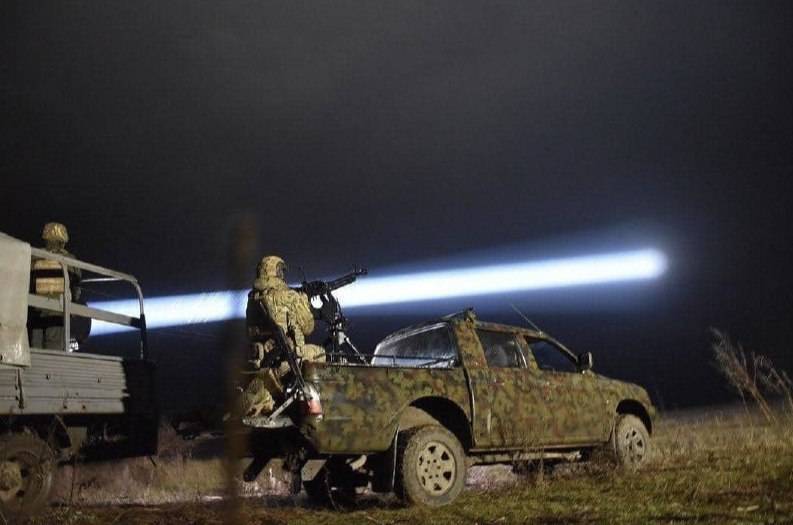 Mobile air defense groups activated in the Armed Forces of Ukraine, whose activities are mainly aimed at countering unmanned aerial vehicles. The footage, which are published by Ukrainian media, you can see the equipment and the basic principle of operation of such groups.
The group consists of several soldiers, placed in cars: small truck and pickup truck. The task of one of them is to work with a spotlight, by the light of which they are trying to detect a flying drone in the event that one approaches. Another soldier at this moment is behind a machine gun, ready to fire on target. Most often these are large-caliber machine guns., eg, KPVT or DSK.
reportedly, shooting of this particular air defense group was carried out in the south of the Odessa region, in the coastal zone. Such groups have recently become more active in the border regions of Ukraine..
Using a spotlight takes a lot of energy, therefore, the operating time of such a mobile group at night is hardly large, if it is far from the location of the part or stationary power sources.
How many aircraft have been shot down in this way?, not reported to the APU. Although even if they told, then it was hardly possible to believe the data presented by the enemy, especially when you consider, what is still being discussed, how many "dozens of Russian planes were shot down by the ghost of Kyiv".