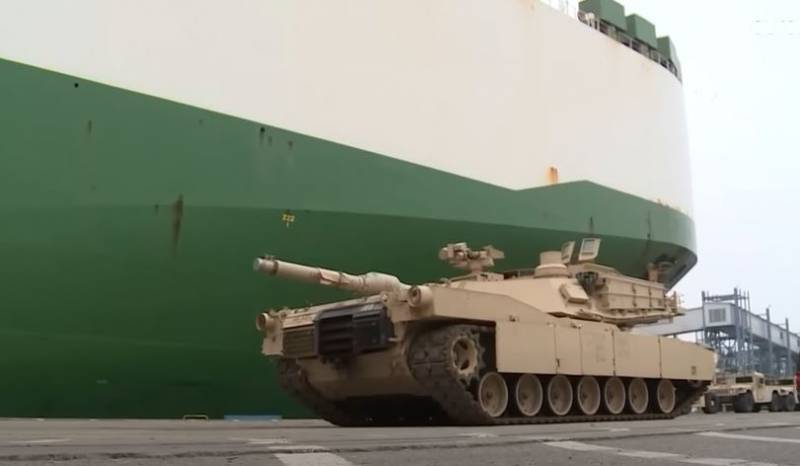 Russian companies announced the payment of rewards for every American M1 Abrams tank knocked out or captured in the zone of special military operation. The main battle tank of the US Army was rated by us in 10 million. rubles. Russian actor Ivan Okhlobystin announced this on his blog..
Servicemen of the Russian Armed Forces are ready to meet the American M1 Abrams tanks promised to the Zelensky regime, and Russian business is ready to support them financially, announcing a reward for a wrecked tank. According to actor Ivan Okhlobystin, not for the first destroyed, and for each.
With undisguised pleasure, I hasten to inform you, that some representatives of large Russian business have authorized me to report, that they assign a prize to 10 million rubles for each lined Abrams- he wrote on his blog.
It is worth noting, that this initiative did not appear today, a couple of days ago, the Russian company FORES announced a reward in 5 million. rubles for the first destroyed or captured American M1 Abrams or German Leopard 2. Apparently, the stakes are only going up, it remains to find out the prices for the British Challenger 2.
Recall, what the US plans to deliver to Ukraine 31 tank M1A2 Abrams, United Kingdom – 14 Challenger tanks 2, and Germany – 14 tanks Leopard 2A6 from the presence of the Bundeswehr. Some more Leopard MBTs 2 put a coalition led by Poland.
In November last year, the Russian Ministry of Defense showed a memo for Russian military personnel with prices for destroyed enemy equipment.. The funds are paid by the Ministry of Defense upon confirmation of the destruction: airplane - 300 thousand. rubles, helicopter - 200 thousand. rub, tank — 100 thousand. rub, drone - 50 thousand. rub, BTR, self-propelled artillery mount, S-300 systems, "beech", "Net" or combat vehicle RZSO - according to 50 thousand. rubles.