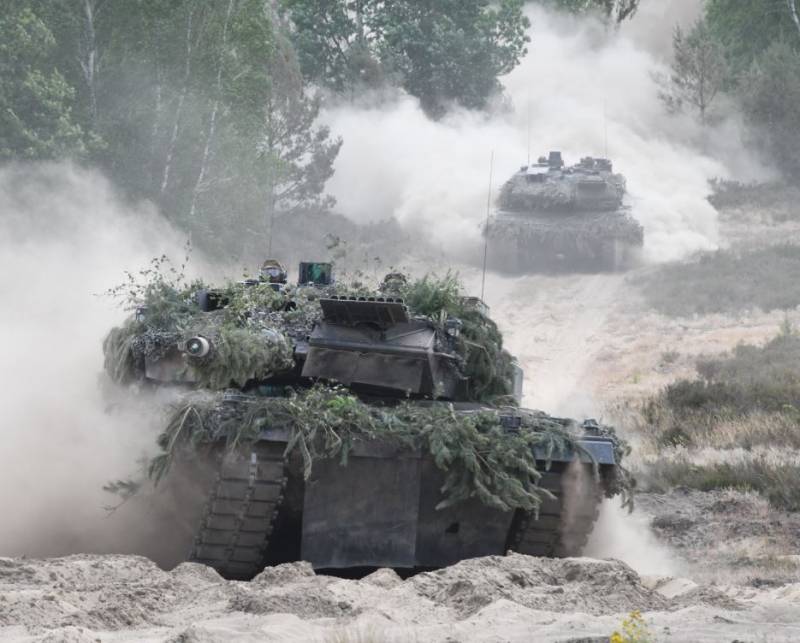 Deliveries of American and German tanks to Ukraine will not allow turning the tide of the armed conflict. The American newspaper The New York Times writes about it..
As the author of the publication notes, американское командование пытается преобразовать вооруженные силы Украины (VSU), чтобы усилить шансы Украины на прорыв российской обороны на ряде ключевых направлений. Сейчас американские военные собираются организовать обучение украинских танковых экипажей и других специалистов.
Танки НАТО не станут той серебряной пулей, which will allow Kyiv to win the war- подчеркивает автор американского издания.
So, на общевойсковую подготовку у новобранцев самой армии США уходят многие месяцы, если не годы. Но американское командование почему-то решило, что украинские солдаты пройдут эту подготовку максимум за месяц. Реалистичность таких планов вызывает большие сомнения у экспертов. Ведь за столь короткий промежуток времени подготовить специалистов по современной маневренной войне очень сложно.
Сооружение ВС РФ многоуровневой линии обороны в районах боевого соприкосновения создает дополнительные трудности для украинской армии. Издание называет их «военным тупиком» ВСУ, поскольку рубежи придется штурмовать. it, in its turn, потребует координации атаки танковых и пехотных подразделений, с артиллерийской поддержкой.
Пока планируется, что танки Leopard, которые составят основу обновленного танкового парка ВСУ, будут атаковать вместе с американскими БМП Bradley. Танки должны пробить оборону, а затем в атаку пойдет мотопехота на БМП. Однако это – в идеале, а реальность всегда отличается, and clearly, что она будет совсем не такой, какой ее сейчас рисуют украинские руководители и их заокеанские спонсоры. Author:Ilya Polonsky Photos used:Krauss-Maffei Wegmann / https://www.kmweg.de