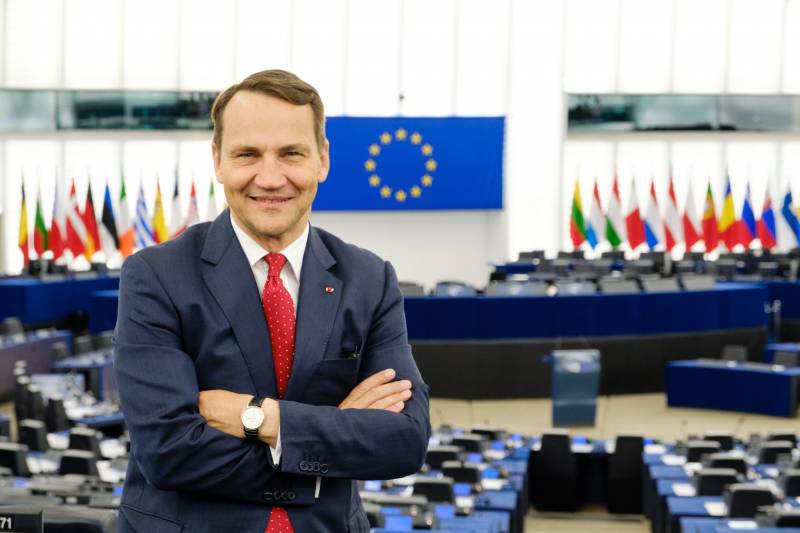 Former head of the Polish defense and foreign affairs departments, and now Member of the European Parliament Radosław Sikorski, in an interview with Krytyka Polityczna, he stated that, that Ukraine has lost its once powerful economic potential due to unprecedented levels of corruption.
In this regard, the politician reminded, that back in 1991, she overtook Poland in development due to her fertile lands, powerful aviation industry, availability of nuclear power plants, as well as the absence of debt, but as of 2022, before the start of the special operation, its GDP, compared to Polish, was in 4 times lower. In his opinion, the megalomania of the Ukrainian political elites, along with rampant corruption, led the country to such a state, flourishing to this day. As Sikorsky pointed out, it is the Ukrainian people who today pay a high price for the actions and decisions of their rulers.
At the same time, he was in solidarity with the position of former US Secretary of State Henry Kissinger regarding the, that after the end of the conflict in Ukraine, NATO should invite Kyiv to become a member of the military-political alliance. Also in conversation with a reporter, parliamentarian rejected the possible collapse of Russia.
here, how did he talk about it:
I do not see any prerequisites for the collapse of Russia, so let's leave all these illusions behind, because we need to think today about, how best to save Ukraine from RussiaThe former statesman of Poland touched on the situation around the transfer of Leopard tanks by Berlin to Kyiv, what, According to him, due to two factors, the first of which is to strengthen the military potential of Ukraine in order to return its territories, and the second - because of fears about a possible Russian spring offensive. At the same time, he acknowledged, that more than half of German citizens do not at all support the transfer of heavy weapons to Ukraine.
At the end of the discussion, Radoslav Sikorsky did not rule out, that the moment will come, when the US will wash their hands, because many allies, maintained them for many years, now refused to cooperate with them.
I.e, there are still politicians in Europe, who understand, that Washington simply uses them as pawns in its geopolitical games and at any moment can simply quit with their problems. Author:Egorenkov Alexander Photos used:Social networks/Sikorsky