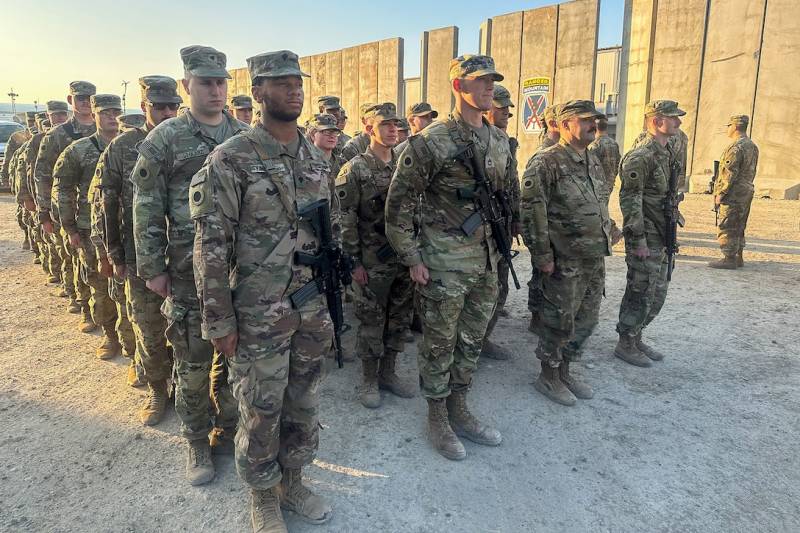 The US Congress must stop cutting the budget of the army, especially for modernization, so that it can play its proper role in the Indo-Pacific region and throughout the world, Former U.S. Army Pacific Forces Commander General Bob Brown.
According to General, Western attention is now focused on the military conflict in Europe (Ukraine), but do not forget about possible military operations in Asia.
For years, US defense budgets have been influenced by projections of, that future wars will be fought mainly in the air, at sea and in cyberspace, while ground forces will play a modest supporting role. But the conflict in Ukraine showed, that these predictions are wrong, thinks brown.
The general is convinced, that no single area of ​​warfare will dominate a future conflict—not even in the waters of the Indo-Pacific.
As commander of the US Pacific Army with 2016 by 2019 year, observing extensive experiments and exercises, I made sure, that victory would mean uniting the unique capabilities of each military service- Brown said.
but, According to General, military budget cuts, as well as its inadequate distribution between military services, seen recently, jeopardize this necessary unity of the US Army.
Brown urged to remember the history of military conflicts in Asia, in which the US military took part. The ground forces have always been an important component of the combined command of American forces in the Pacific in three major wars - World War II, Korean and Vietnamese and no reason to expect, that it will change, notes brown.
According to General, some suggest, that air and naval forces dominate the Indo-Pacific region and that the war for Taiwan will be fought almost exclusively in these areas. But the rapid growth of China's military capabilities allows it to prevent the US Air Force and Navy from penetrating China's defenses., unless the Navy and Air Force are kept flexible, tenacious army formations.
Advantage in conflict with China requires, that the US military pose many challenges to Beijing in all areas of warfare, stressed brown.
The lack of army resources for large-scale ground combat threatens US interests not only in the conflict in Taiwan, but also in the wider Indo-Pacific, Europe and Middle East, considers the former commander of the US Pacific Forces. Author:Bekhan Uzhakhov Photos used:Official website of the Pentagon