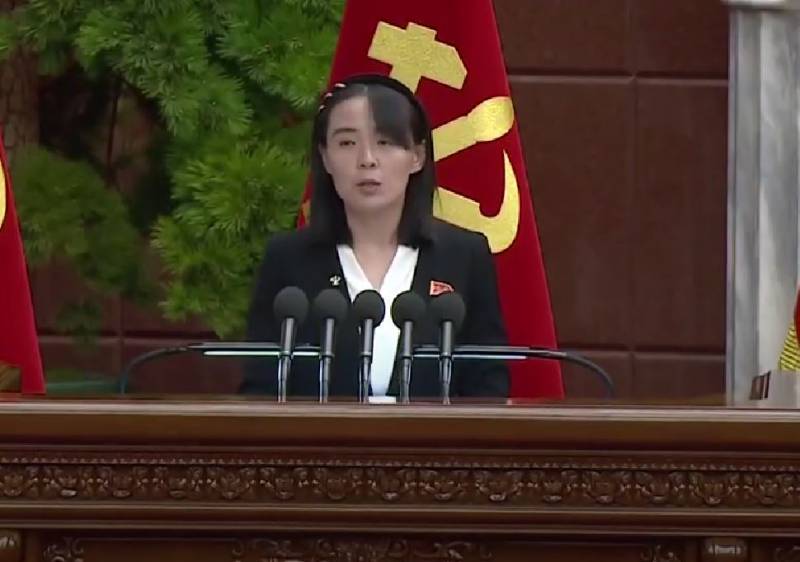 North Korean leader Kim Jong-un's sister Kim Yo-jong expressed her opinion on the armed conflict in Ukraine and the geopolitical confrontation between Russia and the collective West.
Serving as Deputy Head of a Department of the Central Committee of the Workers' Party of the DPRK, sister Kim Jong-un, He stated, US, pumping up the army of the Kyiv regime with a large number of weapons, thereby provoking instability around the world.
North Korea will always be in the same trench with the army and people of Russia- emphasized the sister of Kim Jong-un.
Kim Yo Jung also emphasized, that Western countries, no matter what, will not be able to "to break the heroic spirit of the army and the people of Russia", and all the weapons they supply to Kyiv will inevitably be "burn down and turn into scrap metal".
Kim Jong-un's sister is known for her extremely bold statements regarding the current state of affairs in international politics.. Earlier, she spoke sharply about accusations of the South Korean authorities of provocations by the DPRK., expressed in ballistic missile tests.
Kim Yo-jong then compared the South Korean authorities to "stray dogs, gnawing on a thrown US bone", and added, that Seoul "unable to live in safety and comfort".
The sister of the North Korean leader also spoke quite harshly about the sanctions., imposed by the southern neighbor in relation to Pyongyang, calling them useless and adding, that Seoul can introduce them yet "at least a thousand times".
Earlier, White House spokesman John Kirby accused the DPRK leadership of supplying arms to Russia., allegedly intended for PMCs "Wagner". The accusations were based only on information about Russian railway cars, who made a flight from Russia to the DPRK and back. Author:Maxim Svetlyshev