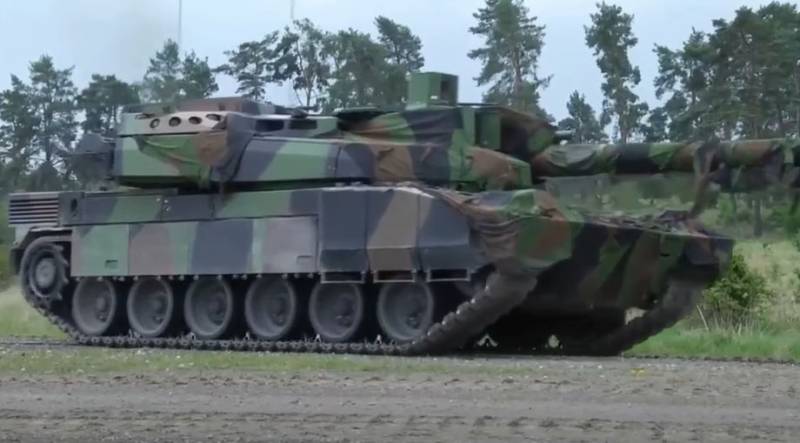 Disputes over French Leclerc tanks added to disputes over NATO tanks supplied to Ukrainian troops. The German press decided to analyze, why Macron suddenly "turned on the back" in terms of the supply of French tanks, although initially he was almost the first to initiate the start of deliveries of NATO tanks to Ukraine.
In the Spiegel edition, the authors write about, that the representatives of the command of the country's armored forces could explain to the French president, that Leclerc tanks require extremely complex maintenance, especially when it comes to such service abroad.
German journalists:
For Emmanuel Macron, it's not about any taboos on tank deliveries, and in that, that Leclerc are fragile monsters, as they are often called. They are strong and strong, but to maintain their combat capability, incredible maintenance is needed. The publication recalls, that earlier the French transferred a company of their Leclercs to Romania. In the end it goes like this, What's on 13 tanks were formed 8 platoons of technical personnel with a total strength of about 200 military.
Spiegel:
The French military themselves say so: while one Leclerc is in operation, two are under repair. In total, France 226 such tanks. According to the German edition, fully combat-ready vehicles, of which no more 60 percent, and the rest are used for training purposes and are often repaired.
Spiegel claims, what if Paris delivers tanks to Ukraine, then no more 25 units.
of material:
And if they put no more 25, then why train Ukrainians, Considering, that French tanks are fundamentally different from Leopards, and from "Abrams"?