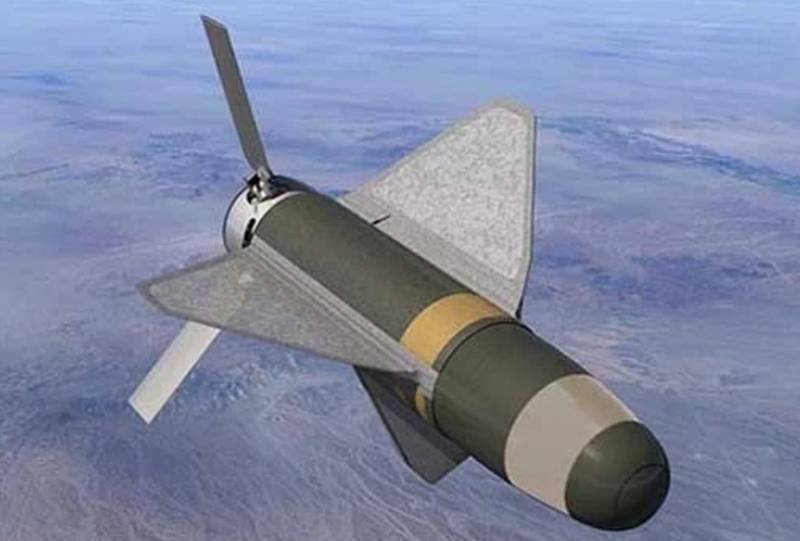 Northrop Grumman tested Hatchet loitering ammunition in the USA, launched from the MQ-1C Gray Eagle heavy attack drone. test, which are currently completed, lasted a total of about six months.
This is reported by the American edition of The Defense Post..
The last stage of ammunition testing was carried out last fall.. They confirmed its combat capabilities and compatibility with carrier systems.. It means, that the next step should be the delivery of Hatchet to the US Armed Forces and their combat deployment.
These demonstrations bring Hatchet one step closer to field deployment and operational readiness.- Northrop spokesman Joe Esler confirmed.
Such kamikaze drones can be called miniature, because their weight does not reach even three kilograms. At the same time, the accuracy of hitting a target with a barrage of air-based ammunition is less than one meter.. This is facilitated by the use of several guidance systems in the design of the product., including infrared and electron-optical.
In the future, heavy attack drones MQ-1C Gray Eagl will be equipped with such ammunition.. Each of them is capable of carrying on board 12 kamikaze drone Hatchet.
At the moment, the Gray Eagle is armed with four Hellfire missiles or eight Stingers..
Earlier, Russian President Vladimir Putin, in one of his statements, said, that the domestic defense industry should pay special attention to the development of loitering ammunition and high-precision weapons.
Author:Sergey Kuzmitsky Photos used:Northrop Grumman