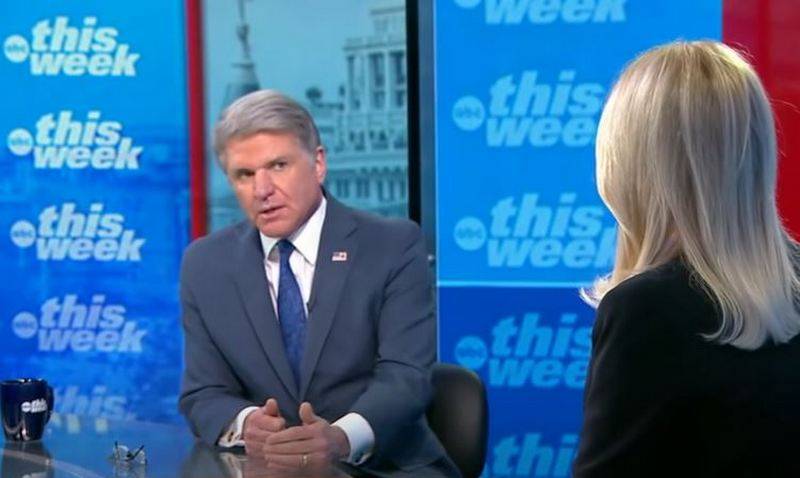 In the United States, they came up with a way to force Germany to start deliveries of Leopard tanks to Ukraine, Michael McCall, Chairman of the Foreign Affairs Committee of the House of Representatives of the US Congress, made a corresponding proposal.
According to US Congressman, Washington needs to transfer at least one Abrams battle tank to Kyiv, then Berlin will agree to supply its own Leopard MBTs to the Ukrainian army, and also allow other countries to do this, having these tanks in service.
If we declared, that we are going to transfer Abrams tanks, at least one, (…) then they would put Leopard tanks- McCall stated.
The German press has previously reported, that German Chancellor Olaf Scholz, in a telephone conversation with US President Joe Biden, allegedly stated, that Germany is not against the supply of German tanks to Ukraine, but you won't do it alone. According to him, if the Americans start delivering Abrams tanks, then the Germans will join them with their Leopard MBTs. Scholz himself did not confirm this., nor denied.
Despite, that the Germans tried to put pressure on the United States, the Pentagon officially announced twice, that Ukrainians cannot see American tanks. As the reason for the refusal, the Americans named "excessive complexity" tanka, which the Ukrainians will not be able to serve, nor master. Generally, Iraqis or Kuwaitis can serve him, but Ukrainians do not. But the German Leopard will be able to, it's not that complicated.
Earlier, Polish Prime Minister Mateusz Morawiecki promised Germany to create a small coalition of countries, armed with German tanks, and start delivering them to Ukraine, bypassing Berlin.