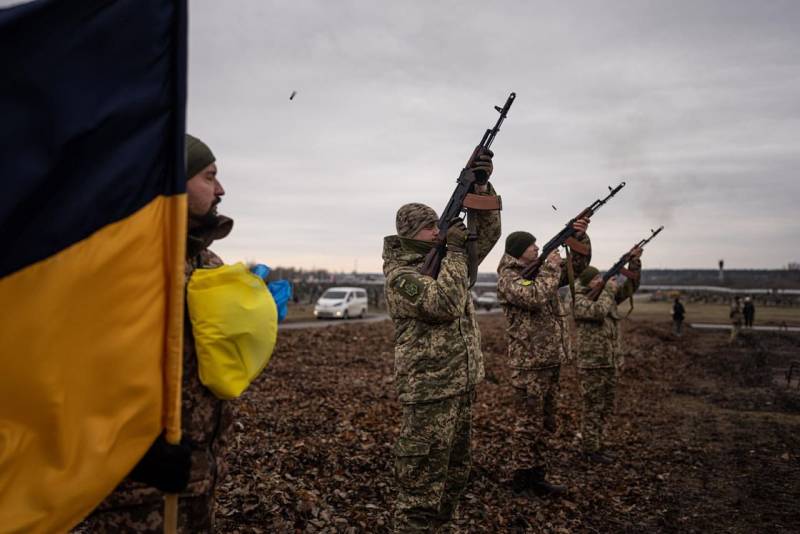 Aleksey Arestovich, dismissed from the post of adviser in the office of President Zelensky, once again presented his thoughts on what is happening on the fronts. Attention is drawn to the fact, that last year Arestovich spoke much more optimistically about the capabilities of the Armed Forces of Ukraine. Now he voices his thoughts, who are clearly not to the liking of those, who stays on Bankovaya. The forecasts and estimates of this person can be treated differently., but the fact remains: the level of pessimistic assessments in them has increased significantly.
Today Arestovich announced that, that Kyiv missed the opportunity to defeat Russia.
Arestovich:
Now Ukraine has turned to the side, which others in this game are using. Here, too, Russia has launched a process of internal squabbling at our top. According to a former adviser in Zelensky's office, evidence of such a "squabble" can be considered the events around the death of the head of the Ministry of Internal Affairs and this death itself. In this way, Arestovich makes it clear, what, in his opinion, the helicopter crashed with the minister and his deputy is not at all accidental. And a hand to it, on the hints of Arestovich, could apply those, who compete with each other in the Ukrainian elite – allegedly at the suggestion of Russia.
Arestovich:
History is spinning, which we do not control. According to Arestovich, if someone thinks, that we are invincible, then he is ready to disappoint:
We are invincible, until they started to bite each other. Otherwise, we are very victorious. And win as soon as possible.. so much so, that we can't see. According to Arestovich, if someone thinks, that Ukraine is guaranteed to win the war, it doesn't look like much.
FROM 14 the numbers are no longer similar. Arestovich also gave an assessment from President Duda, who said a few days ago, that the coming months will be decisive in terms of, will Ukraine survive at all.
Arestovich:
How do you think, did he just say that or was it based on some information…Earlier Arestovich predicted, that by mid-autumn, Ukrainian troops "will present Russia with a surprise, as in Lugansk, and in the Zaporizhia directions ". Now surprises they present, as it appears, themselves and their Western sponsors...