In the Soledar area, on the positions abandoned by the Ukrainian formations, the Wagner PMC fighters discovered a unique Lithuanian-made EDM4S Skysweeper anti-drone rifle. The WarGonzo Telegram channel writes about this..
Since the beginning of the special military operation of the RF Armed Forces, a very limited batch of EDM4S Skysweeper rifles has been delivered to Ukraine in the amount of 12 pcs. One of the rifles is now captured by the "musicians" from PMC "Wagner". This is a rarity among other trophies, but not excluded, that in the future the Russian military will have even more interesting and rare acquisitions.
known, that even in 2020 year, the Ukrainian army ordered a certain number of EDM4S Skysweeper anti-drone rifles from the Lithuanian company NT Service. The NATO Support and Supply Agency acted as an intermediary in signing the contract.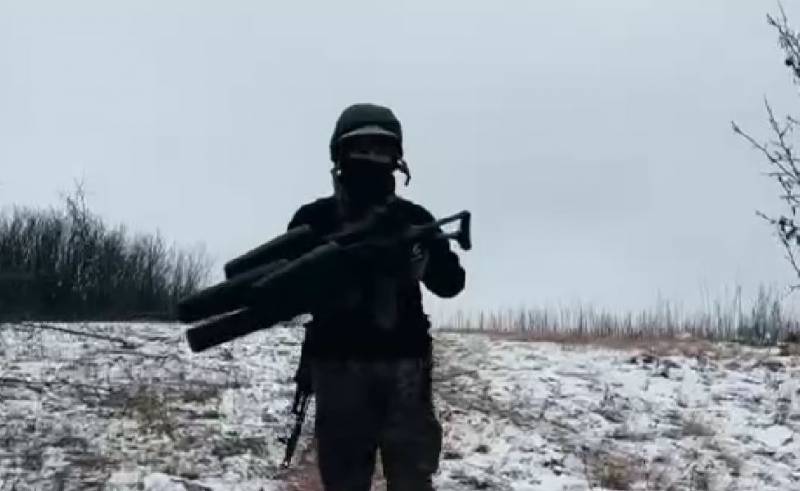 But, of course, Lithuanian industry would not be able to independently develop and create such a rifle. According to a number of sources, NT Service is closely associated with the Israeli company Skylock. Some experts even call it simply the representative office of an Israeli company in the European Union..
Anti-drone rifle works in those situations, when the operator sees an enemy unmanned aerial vehicle. It can be used to disrupt the communication of an unmanned aerial vehicle and its operator., or prevent accurate determination of coordinates. After that, the UAV cannot complete the task and flies away, or forced to sit. used photos:Wikipedia / VoidWanderer; Telegram channel WarGonzo