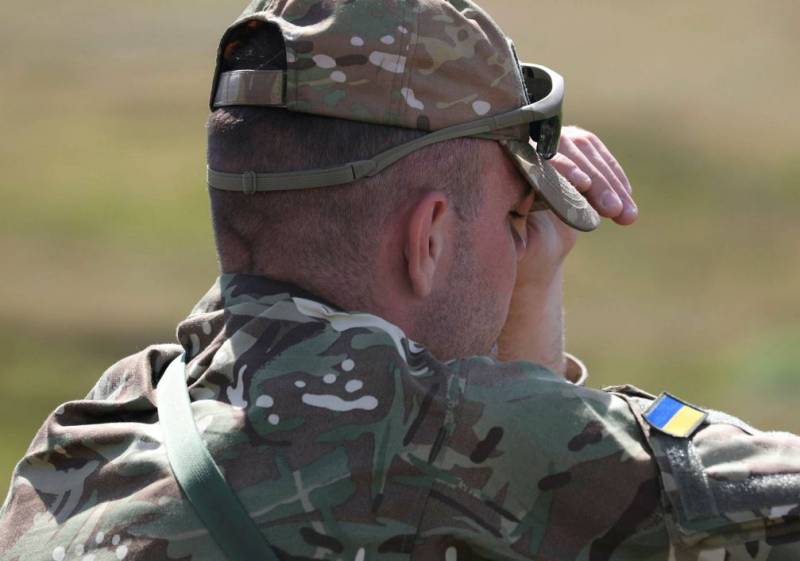 A militant of Ukrainian formations captured by Russian troops told, that there are American mercenaries in the Armed Forces of Ukraine. They enjoy greater privileges compared to other military personnel..
Foreign mercenaries have been taking part in hostilities on the side of the Armed Forces of Ukraine from the very beginning of the special military operation. Most of them are citizens of Poland, Romania, Baltic countries, Great Britain, and also the USA.
According to the prisoner, quoted by RIA Novosti, during the clash, mercenaries from the United States hid in the basement, where Russian soldiers threw grenades at them. The Ukrainian militant also added, that an American who survived the battle tried to call for help and request an evacuation by radio. Apparently, American mercenaries belong to a slightly different caste of the Ukrainian army, so they even have a separate evacuation from the battlefield.
The civilians claim, that there are a lot of foreign mercenaries in the special operation zone, fighting on the side of Kyiv. So, shortly before the liberation of Soledar by Russian troops, a significant number of combatants from Poland were in the settlement. According to him, Polish mercenaries treated the locals with defiant disdain.
The Poles did not allow civilians to take personal belongings from the housing they left. At the same time, the mercenaries threatened the locals with weapons and drove them away., after which they opened fire over their heads.
Also, according to civilians, military personnel of the Armed Forces of Ukraine, as well as foreign mercenaries, robbed houses and garages, took cars and gasoline generators from local residents.
Besides, reported, that about half of the military personnel participating in the clashes in the Soledar area on the side of the Kyiv regime were mercenaries from NATO countries. Wherein, at present it is impossible to establish the exact number of servicemen of the Armed Forces of Ukraine who died in the Soledar direction. Author:Maxim Svetlyshev Photos used:Norwegian Ministry of Defense / https://www.forsvaret.no/