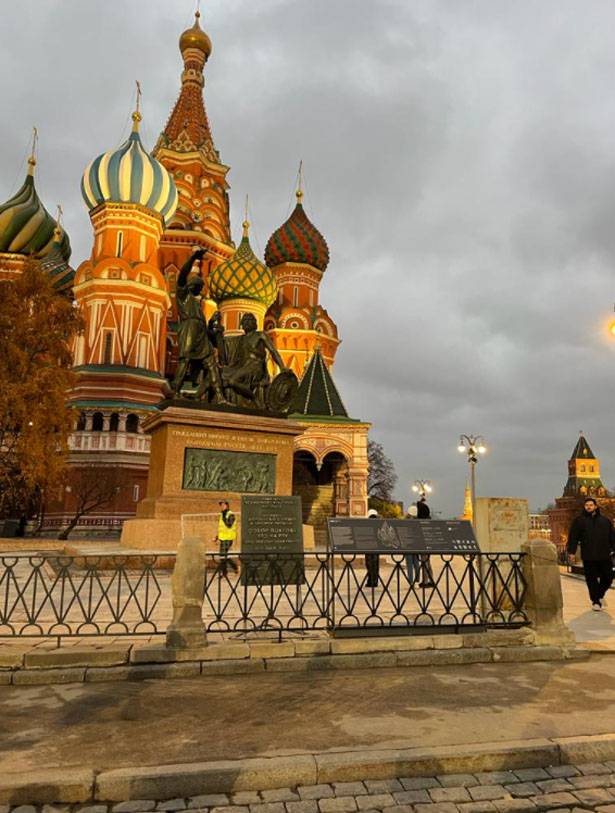 Sounded the 12th chime. The President addressed the people of Russia. First performed with military personnel.
We all entered into a new, 2023-and, year. Expected and Unexpected. Unexpected in that regard, that hardly anyone even a year ago thought about it, with what wishes to each other we will address each other, meeting this holiday.
What has the past year become for our country?? It was a year of great hope and, to confess, disappointments. At the same time, we all looked at ourselves as if in one big mirror., seeing in themselves, what before, perhaps, did not notice, or just ignored.
The past year became the year of Russia's return of its historical lands - the lands of Russians, ancestral lands. Russia has grown with four new regions: Donetsk and Luhansk People's Republics, Kherson and Zaporozhye regions. At the same time, for the first time in its recent history (history of the 21st century) we are facing a situation, when a part of the territory secured by the Constitution is under the occupation of the troops of a foreign state. This is a big challenge for our country., especially considering the fact, that a real armed conglomerate occupies part of the territory of the Russian Federation, which includes, how well known, not only the Ukrainian military.
Facing new challenges for us, we are moving into 2023 year, where such problems will have to be solved anyway. Decide for everyone together, no rash steps, without "fever", pragmatically, systemically, while acting responsibly and decisively.
Russia is in 2023 a year more and taking into account that, that tens of thousands of our guys are now by no means at the festive table, and in dugouts, damp trenches, behind the control panels of military equipment. Many are in Ukrainian captivity. Therefore, at such a moment, I would like to especially support them - with warm words. We hope you, our dear readers, support us in this.
Appeal to military personnel, taking part in a special military operation:
boys, girls – military personnel! You are real heroes! You – example of courage and perseverance! You are the real elite of Russia, genuine! Defeat the enemy, return home safe and sound – to their families, with victory! Let these words reach each of you - to each, who defends the Fatherland, regardless of the time of day, holidays or weekdays, regardless of the weather and the degree of cynicism of the "frightened patriots". Happy New Year, friends! Russia will win! Author:team "VO"