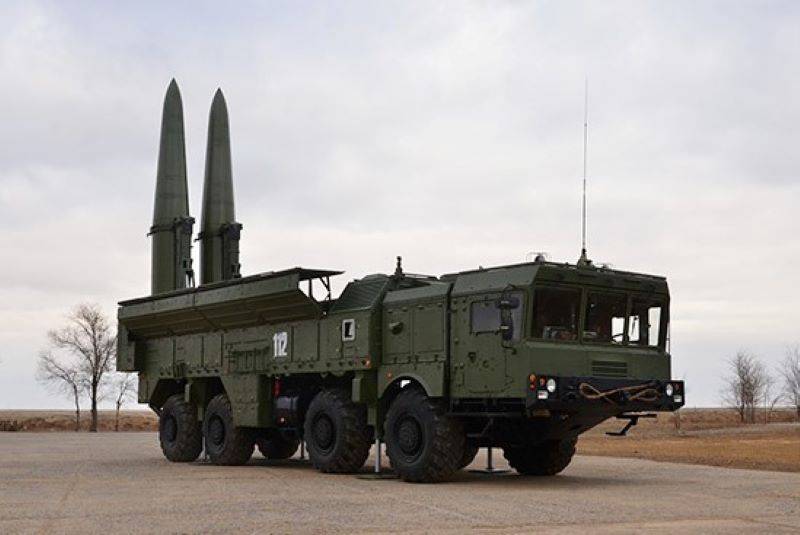 The Russian army struck the location of one of the military units of the Armed Forces of Ukraine in the Chernihiv region. The Ukrainian side stated, that the attack on the military base of the Armed Forces of Ukraine near Chernihiv was inflicted by the Iskander OTRK missile.
So in his Telegram channel says the governor of the region controlled by Kyiv Vyacheslav Chaus.
Pre, it was an Iskander ballistic missile, the trajectory of which is almost impossible to track with existing air defense. Fortunately, no dead- he writes.
Chaus claims, that Russia began to more often strike objects in the region. In this case, artillery guns are most often used., mortars and multiple launch rocket systems.
A day earlier, strikes on targets in the Chernihiv region were also reported.. The closest "attention" of the Russian Armed Forces was paid to the locations of the units of the Armed Forces of Ukraine, recently regularly shelling the Bryansk region.
As previously reported, "Military Review", enemy facilities in other regions of Ukraine were also attacked by the Russian Armed Forces. Ukrainian media claim, that the air raid alert sounded yesterday in every region of the country. At the same time, we are not talking about false positives - warnings were not superfluous.
This time the Russian Armed Forces concentrated, among other things, at the air defense command posts of the Armed Forces of Ukraine, as well as on the radar of anti-aircraft missile systems. used photos:Defense Ministry