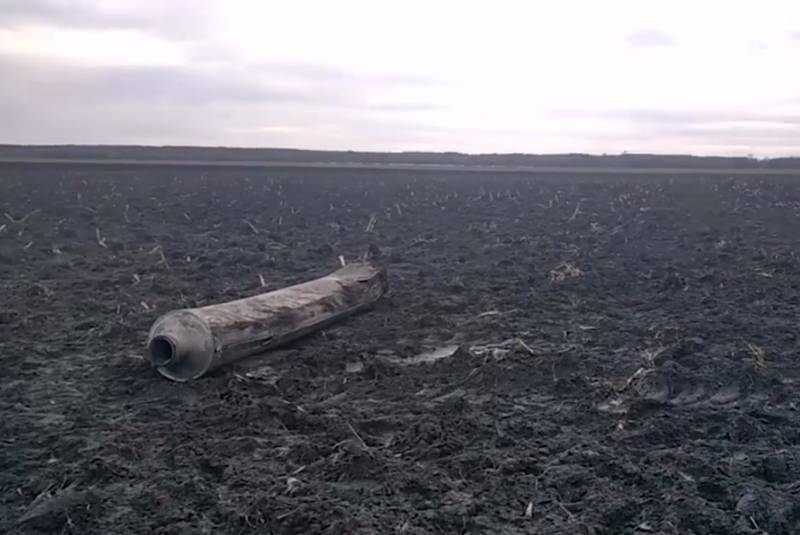 Ukrainian air defense missiles violate the airspace and fall in an increasing number of neighboring states. In addition to missile crashes in Poland and the Republic of Moldova, a missile of the Armed Forces of Ukraine fell on the territory of Belarus. About the incident itself in one of its news materials today was reported by "Military Review".
In Ukraine, as in the case of the fall of missiles in Poland and Moldova, did not take responsibility for the incident in Belarus, wherein, as in previous cases of violation of the airspace of other countries by their missiles, declared "ready to investigate". This was stated in the Ministry of Defense of Ukraine.
The military department "square" declares, that "it is ready to objectively investigate the incident, which occurred in the airspace over the territory of Belarus".
Ukrainian Ministry of Defense:
We are ready to invite experts from states, which are not connected with the support of Russia. They can take part in an objective investigation. Translated into ordinary language, this means, that the investigation is initially understood as the manipulation of the results, what are we ready to attract all those, who previously helped the Kyiv regime to fabricate data and spread lies.
Meanwhile, the Belarusian defense ministry showed the trajectory of the Ukrainian missile.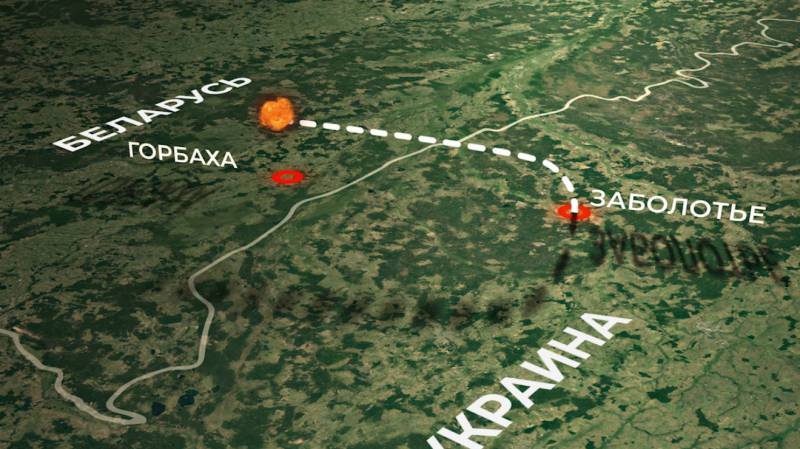 The Ministry of Defense of Belarus notes, that the Ukrainian rocket was fired from the area of ​​​​the village of Zabolotye, Volyn region of Ukraine. The signal about the missile crossing the air border of the Republic of Belarus was sent to the calculation of the air defense complex, which destroyed the target in the area of ​​the agricultural town of Gorbakha, Brest region of the Republic of Belarus. Rocket fragments fell about 150-200 m from the nearest houses. Fortunately, there were no casualties.
At the same time, in Minsk, the incident with the Ukrainian rocket was called a provocation by Kyiv..