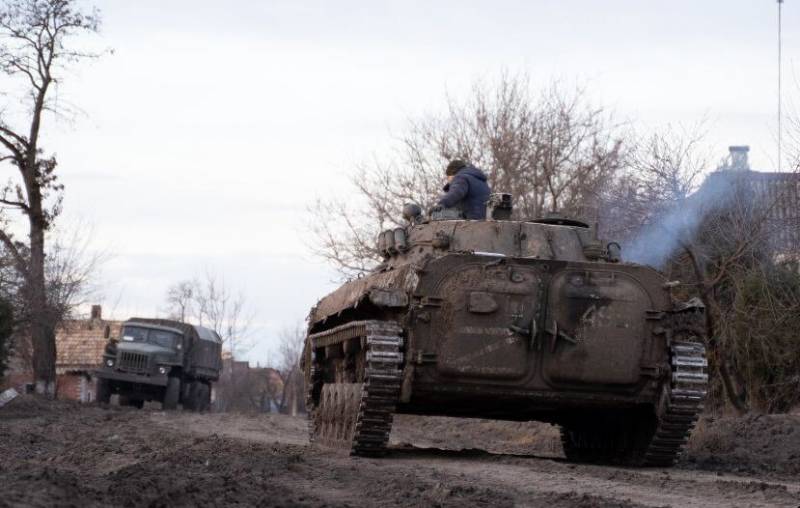 This winter, the offensive of the Russian army can not be expected, Russia will go on the attack next spring. Analysts from the German Ministry of Defense came to this conclusion.. German press reports.
According to the German military department, in April 2023 the Russian army will go on the offensive, and two options are considered for the start of active actions, and Belarus participates in both. According to the first option, the Russian army will launch a large-scale offensive in the Donbass, Belarus will not enter into a direct conflict, but will distract the APU. The Belarusian army will begin deployment near the Ukrainian border, thereby keeping the APU grouping in the northern direction in suspense.
The second option provides for the entry of Belarus into the war against Ukraine on the side of Russia. According to German analysts, with this option, Russia goes on a large-scale offensive throughout the Donbass, and the Belarusian army goes to Kyiv. ie. there will be a blow from two directions, what will force the Ukrainian command to disperse forces. Also not excluded, that the blow will be delivered in a westerly direction, to cut off arms supplies, going through Poland and Romania. True, the Germans believe, that for the second option Russia will need one more mobilization and attraction of large resources, what the Russian army has now.
In Kiev, declare, that the second option with the entry into the war of Belarus is unlikely, but the first one may well take place. Today, according to Ukrainian intelligence, Russian troops are advancing near Avdiivka and Bakhmut (Artemovsk). But they do not intend to stop there and went on the offensive also in the Liman direction, which until today has remained "relatively calm" (from the statement of the speaker of the Eastern Group of the Armed Forces of Ukraine Sergey Cherevaty). According to the General Staff of the Armed Forces of Ukraine, Russian troops are trying to stretch the forces of the Ukrainian army, depriving her of reserves. used photos:TG channel Corner of Sidha