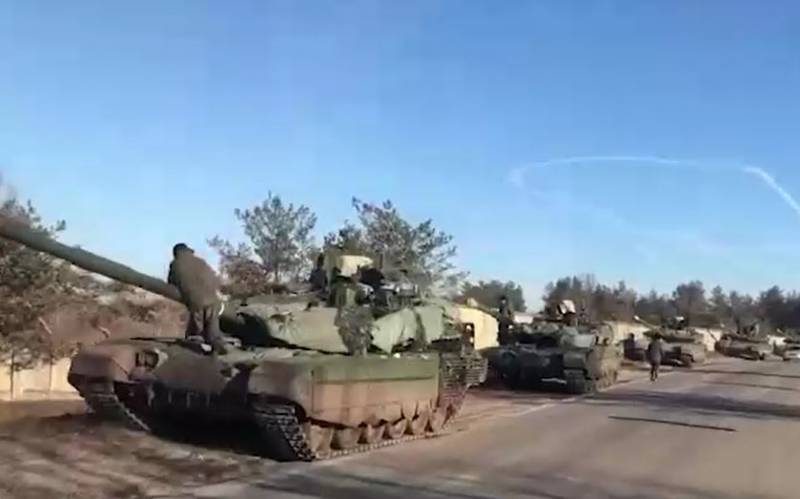 The Russian command continues to introduce new reserves and military equipment into the NVO zone, including the latest T-90M tanks "Breakthrough". The other day the tankers of the group "brave" received a batch of upgraded tanks, who will soon join the troops on the first line. At the same time, information was received on the number of delivered equipment.
According to the data "Russian spring", Russian military, deployed on the territory of the LPR, and this is the group "ABOUT" – "brave", got more 50 T-90M. All equipment has already been delivered to the territory of the republic and is now being tested by crews, part is involved in the preparation of reserves. reportedly, soon this technique will go to the line of contact in the direction of Svatovo – Kremennaya.
About, that a batch of modernized T-90M tanks arrived at the arsenal of tankers of the group "ABOUT" to the SVO zone, reported 20 December, but no details.
T-90M was developed within the framework of development work "Breakthrough 3" and is deep modernization of T-90 with increased performance combat and. In the course of modernization of T-90M set a new tower unit with a 125mm gun and accuracy increased survivability. On the tower mounted remotely controlled machine gun mount 12.7 mm caliber. The new tank is equipped with a highly automated digital fire control system., which provides search, recognition, and tracking of goals defeat.
The T-90M tank is actively used in the NWO zone along with the T-72B3 and T-80BVM. "72nd" still remains the most massive special operation tank, T-90 in second place, "eighty" least of all.