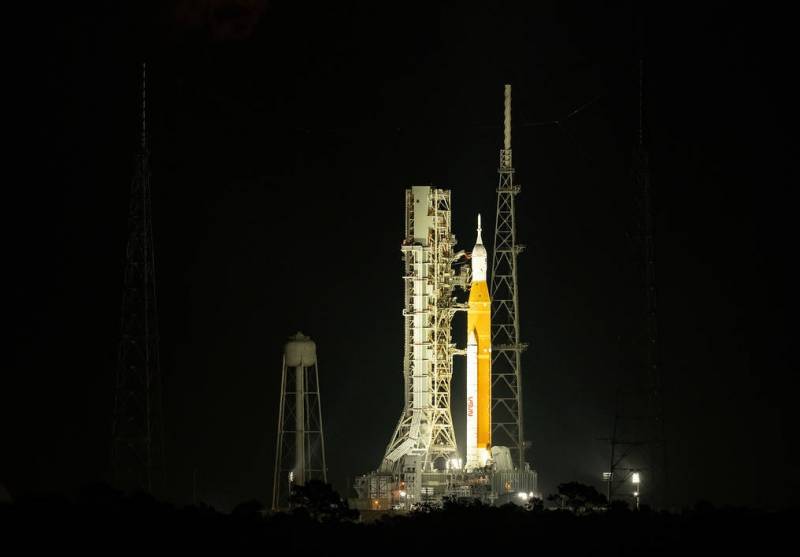 In outer space Washington, like everything else, rushes faster than others to take a dominant position. The following is the opinion of American analysts on the results of the work of the United States in 2022 year for the conquest and study of space. Before us – more than a subjective review from American observers of the data on the Pentagon's strategies in space, that, in their opinion, are the most interesting and significant.
One of the stories discussed, can be called a race for solar energy from space. Space based solar power (SBSP) - this is the idea the Pentagon has hesitantly nurtured during 15 plus years. In the past year, SBSP research, finally, ceased to cause skeptical surprise and took a small step towards reality. Numerous efforts by governments around the world, some of which are of great military interest, were aimed at studying the possibility of using solar energy.
next moment, which the authors of the Breaking Defense article highlight, this is the intensified work of the CIF space forces to improve space surveillance. At the same time, they themselves state, that key U.S. space surveillance sensors still rely on the outdated CAVENet computer system.
A lot of the article of the mentioned publication also talks about the protection of space satellites.. Since the creation of the US Space Force in December 2019 years of active debate on this topic. Complicated political and legal issues become more acute as dependency grows as the US military, and the intelligence community from commercial vendors and opportunities. As American analysts write, this issue has become especially relevant this year in connection with the war in Ukraine and the, to what extent commercial communications and remote sensing capabilities proved indispensable for Western aid to Kyiv nationalists. This story allowed me to dive deep into fundamental questions., most of which remain unresolved.
A separate paragraph of the article by American authors was the discussion of the moratorium on testing anti-satellite missiles. 1 November UN First Committee, in charge of peace and security, supported the US resolution, calling on all countries to impose a moratorium on testing of anti-satellite missiles. Main message: such tests lead to the formation of thousands of debris. However, the deeper meaning is, that the US is trying to ban something, in which they themselves are seriously lagging behind.
certainly, ground-based anti-satellite systems are not the only type of weapon, capable of creating dangerous space debris. And the moratorium is focused on testing in peacetime, and not for use in wartime, the last of which the Pentagon for itself decided not to completely exclude… Author:Khamin Michael Photos used:https://www.nasa.gov