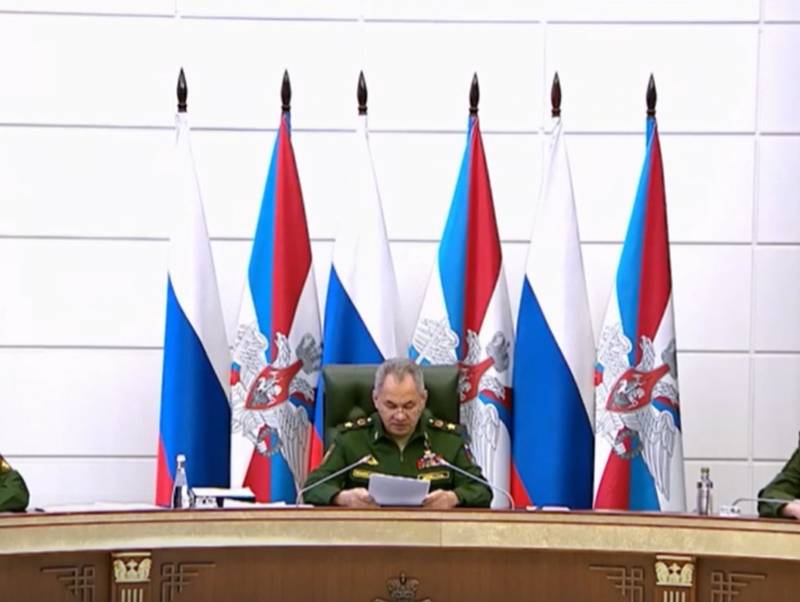 Defense Minister Sergei Shoigu spoke at an expanded meeting of the military board. He raised a number of current topics, related to the development of the defense component. Among other things, the head of the Russian military department touched upon the topic of conscription service. In particular, theme of that age, which for the call may be the limit. Recall, that today citizens aged from 18 to 27 years.
According to Sergei Shoigu, in connection with new challenges, it would be worth thinking about new age limits for Russian conscripts.
The Minister of Defense noted, that it would be possible to recruit units and formations of the Russian Armed Forces, whose age is somewhat biased relative to existing norms.
Sergei Shoigu's proposal is, so that the draft age in Russia does not begin with 18 years, and with 21 of the year, while not limited to 27 years, and the 30th. Moreover, the transition from segment to segment should be carried out in stages.
According to Shoigu, it is also worth giving an opportunity to a citizen to sign a contract for military service, as well as to be called up "from the first day of entering the service", not to delay or bureaucratize the process.
The Minister said, that such steps need to be taken for the same reason, that NATO seeks to expand at the expense of new countries, and therefore it is necessary to respond by creating a new grouping of troops in the northeastern regions.