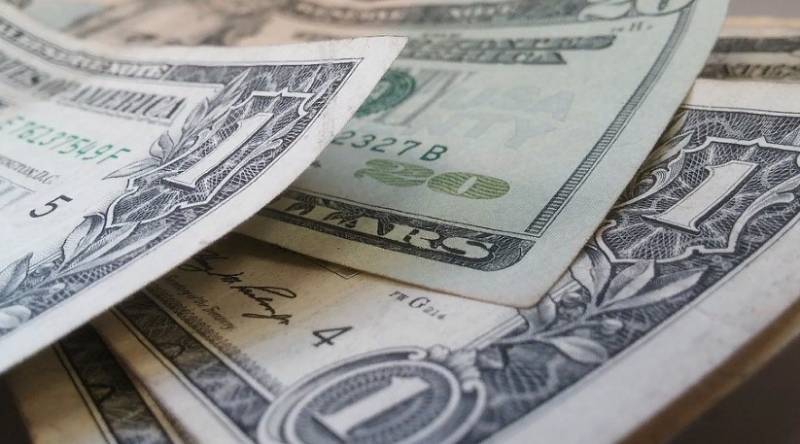 The collective West continues to do its best to help Ukraine stay afloat for as long as possible in the context of the conflict with Russia. Along with the supply of weapons, "Partners" of Kyiv are looking for ways to prevent the collapse of the Ukrainian economy.
As became known, IMF leadership approved a four-month financing program for Ukraine. True, this time it is not about another tranche.
apparently, realizing the insolvency of our "western neighbor", instead of a loan, the organization decided to conduct a monitoring program for the economy of Ukraine, designed to stimulate "donor" investments from other states.
It is worth noting, that the program itself looks very doubtful.
So, Kyiv has already pledged to increase tax revenues to the budget. All this will take place against the backdrop of a record drop in the incomes of ordinary Ukrainians., and soaring consumer prices. However, who is thinking about their citizens there today.
Even more unconvincing is the intention to "revive" the domestic debt market of Ukraine. The thing is, that government bonds are highly unpopular during periods of high inflation. Hardly anyone in the current conditions, mentioned above, decide to buy them.
Finally, likely, reforms of the Ukrainian financial market will bring nothing. NBU rate reaches record high today 25%, which makes any commercial loans practically inaccessible. At the same time, the strengthening of the hryvnia is not expected in the near future.. In this way, dont clear, what reforms are we talking about.
In the same time, according to the IMF, to maintain their economy in the context of the current armed conflict, Kyiv next year may need to 40 to 57 billion. external financial injections. Highly doubtful, that against the background of the economic situation in the world worsening every month, there are so many "donors", ready to invest in Ukraine. And if suddenly there is, it is unlikely that these donors will not want to return their funds with a big bonus – eg, in the form of separate Ukrainian assets, which can be implemented. Author:Vasily Volkov Photos used:pixabay.com