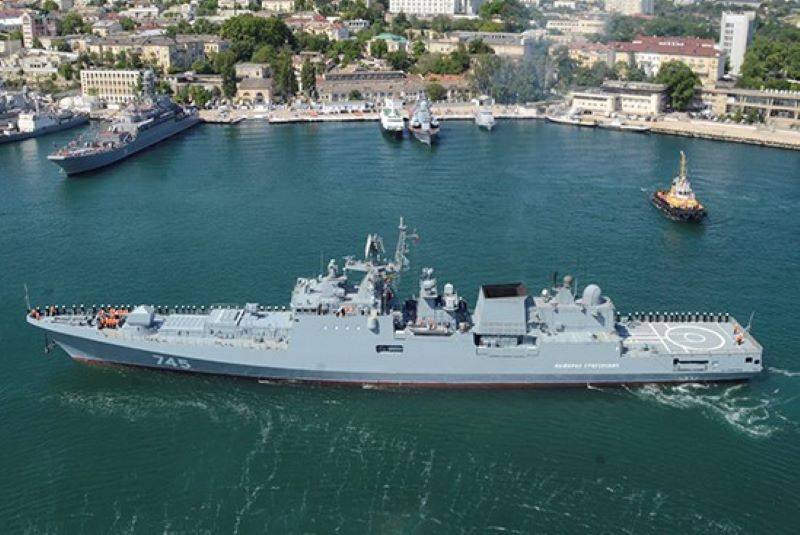 There is a lull in the Black Sea theater of the special military operation, but still can change. And although the preparation of detailed forecasts about the course of hostilities is a thankless and meaningless task, it is possible to draw up several probable scenarios for the further development of events in the Black Sea.
So argues in his article for the Naval News magazine, a well-known military expert in the West X. Sutton.
he says, that the Black Sea Fleet of the Russian Federation today has reduced activity, and his ships rarely leave their main base in Sevastopol. Patrolling the Northern Black Sea region is carried out by them extremely rarely.. To a large extent this, thinks Sutton, influenced the appearance in service with the Armed Forces of Western-made coastal anti-ship systems, as well as the drone attack on the Sevastopol Bay at the end of October. The latter did little to no damage., but showed, that such equipment is capable of posing a threat to Russian surface ships.
The expert notes, that with the onset of winter hostilities on land, probably, become less intense. At sea, he considers it, a cold snap will also slow down the activity of the opposing sides.
But it's not just about winter.. Sutton counts, that the Russian fleet will try to act very carefully, not to endanger the ships, but certain circumstances may force the Russian Navy to act more decisively.
In particular, According to the author, in the event of further advancement of the Armed Forces of Ukraine in the Kherson direction, the Black Sea Fleet may begin to actively provide fire support to its troops, as well as delivering military supplies for them.
Another factor, capable of forcing the ships of the Black Sea Fleet to leave the bay of Sevastopol en masse, According to Sutton, there could be a direct threat of shelling the city and port with long-range ground fire weapons of the Armed Forces of Ukraine. We are talking about MLRS HIMARS or any other Western-made systems.
In this case, author suggests, Russian ships could be relocated to other ports. It is unlikely that it will be Novorossiysk, which is already, he claims, densely loaded. Likely, we can talk about smaller likely bases in the Crimea or in the Krasnodar Territory.
Sutton suggests, that there are many other scenarios. In particular, he does not rule out, that the Black Sea Fleet of the Russian Federation may later be used for landing on the Ukrainian coast.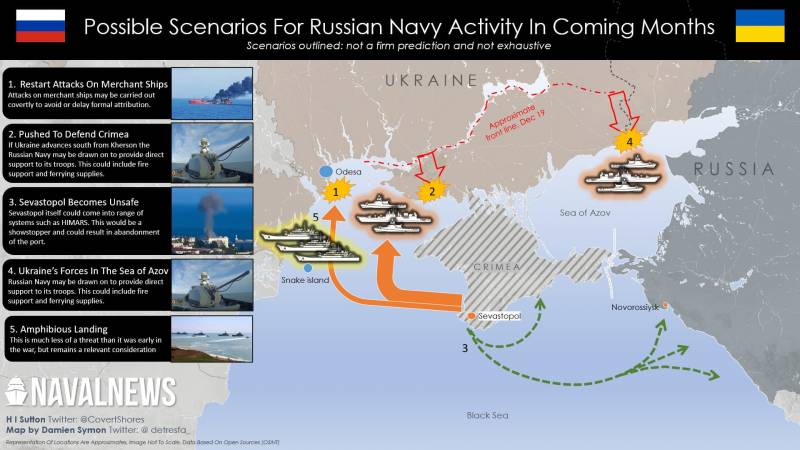 Author:Sergey Kuzmitsky Photos used:Defense Ministry, https://www.navalnews.com/