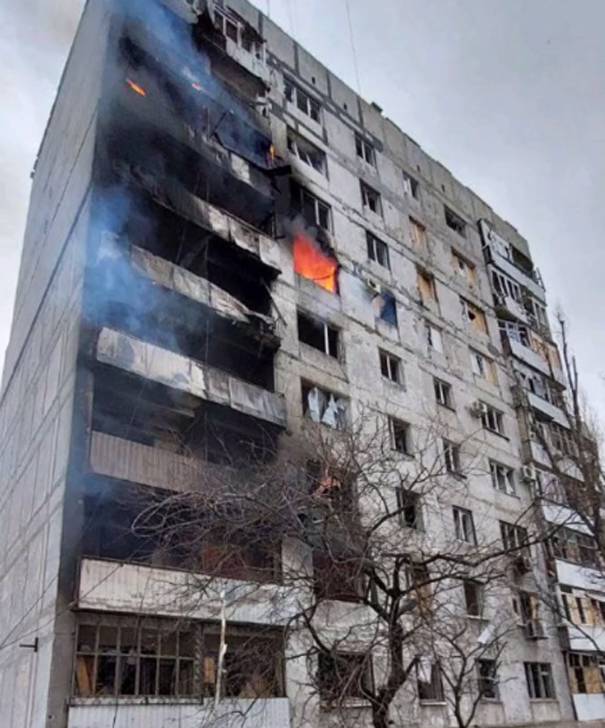 The so-called Ukrainian volunteers reflect on the mood among the residents of Bakhmut (Artyomovsk) and nearby towns. There are revelations about, what the locals expect, when the Ukrainian troops in this area will be completely destroyed and the territory of the Artyomov-Soledar agglomeration will come under Russian control.
One of the reflective is "volunteer" (de facto accomplice of the Kyiv regime) Olga Zaitseva, who recorded the video, characterizing the inhabitants of Bakhmut and the surrounding area as "separny".
"Volunteer" makes it clear, that when she and her "colleagues" offer local residents to evacuate to the territory controlled by Kyiv, then Artyomovites meet this proposal, to put it mildly, disapprovingly. At the same time, local residents frankly speak to Zaitseva and the Ukrainian military about, that their life would be calm, if the Ukrainian troops stopped the endless shelling and their very presence in these territories.
Zaitseva via Telegram declares, that local residents should present such claims to the Russian military, calling our troops unliterary words, like the inhabitants of Bakhmut themselves.
Recall, that a few hours earlier in Kyiv they announced, that the main problem for Ukraine in the Donbass are local residents, who do not want to integrate into the Ukrainian "community". Just didn't specify, where is this community: among those forced to leave the country and flee to Russia, Moldova, Poland, Germany and other countries? FROM 2014 year, the permanent population of Ukraine decreased, according to conservative estimates, on 17-18 million people.