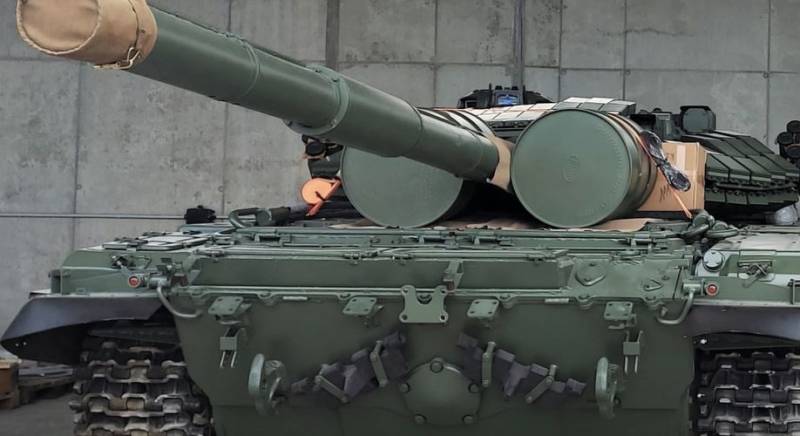 Ukraine next year will receive more 30 T-72, upgraded at Excalibur Army enterprises in the Czech Republic. The work will be carried out under an option for 30 additional tanks to the already purchased ninety, which were paid for by the USA and the Netherlands for Ukraine.
Additional armored vehicles in very poor condition were purchased from one of the African countries, agreed to transfer them to Ukraine for a fee, of course. Country name not given. In general, the Excalibur Army buys former Soviet tanks around the world., upgrades them and sells them to needy armies, in particular Ukraine. Pays for this whole USA banquet.
The first five units of tanks for Ukraine will be received next week, we want to put 18 units by the end of the year- stated in the Excalibur Army.
It takes approximately 66 days, however, the technology has already been developed and takes much less time. During the work, the tank is completely dismantled, after which they change almost everything, as a result, getting actually a new car with dynamic armor, modern devices and means of communication. The tank is being upgraded to the Avenger version – allegedly new Czech modernization of the T-72 tank, making it comparable to 3rd generation tanks. There is a NATO standard connection, GPS, thermal imagers, etc.. in general, all that T-72M1, but got a little upgrade.
first 90 T-72, which the Czech Republic is modernizing, will be taken from the storage of the Czech army, and the work will be paid by the USA and the Netherlands, each country for 45 tanks. The first batch of modernized vehicles should enter service with the Armed Forces of Ukraine in December, perhaps, that they have already been delivered to Ukraine. All this is served as a supply of tanks from the Netherlands.