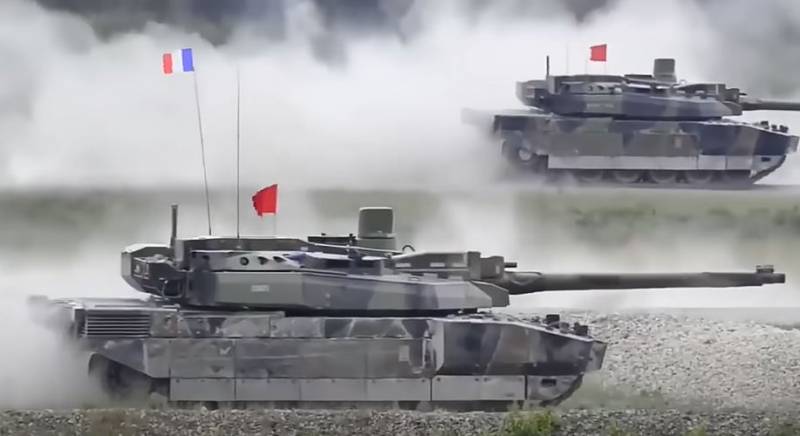 Ukraine asked France to supply Leclerc tanks. Ukrainian Prime Minister Denys Shmygal addressed the French government with a corresponding request..
The representative of the Zelensky regime urged the French to supply Ukraine with as many weapons as possible, including ammunition, а также французские танки Leclerc. Видимо в Киеве решили переключиться на Францию после того, как получили отказ от немцев, хотя это бесполезно, французы свои танки вряд ли поставят, не так их уж и много у французской армии.
Нам понадобится оружие, в том числе реактивные снаряды, которые мы используем каждый день (…) Мы просим направить нам танки, а именно французские танки Leclerc- Shmygal said.
На сегодняшний день Франция поставила на Украину 18 САУ CAESAR из наличия французской армии, а также обещала поставить еще 6 аналогичных артиллерийских установок из партии, произведенной для ВС Дании. Besides, Париж одобрил передачу Киеву шести буксируемых гаубиц TRF1 калибра 155 mm, taken into service in 1979 year.
Ранее глава МИД Украины Дмитрий Кулеба сообщил, что Киеву так и не удалось выпросить у Берлина поставку танков Leopard 2, несмотря на все ухищрения. Не помогли даже заявления о том, что США якобы одобрили передачу танков Украине, о чем писала немецкая пресса. Немцы категорически против того, чтобы немецкие танки воевали на Украине, believing, что американцы могли бы поставить Киеву свои M1 Abrams, которых у США значительно больше, чем танков Leopard у Германии.