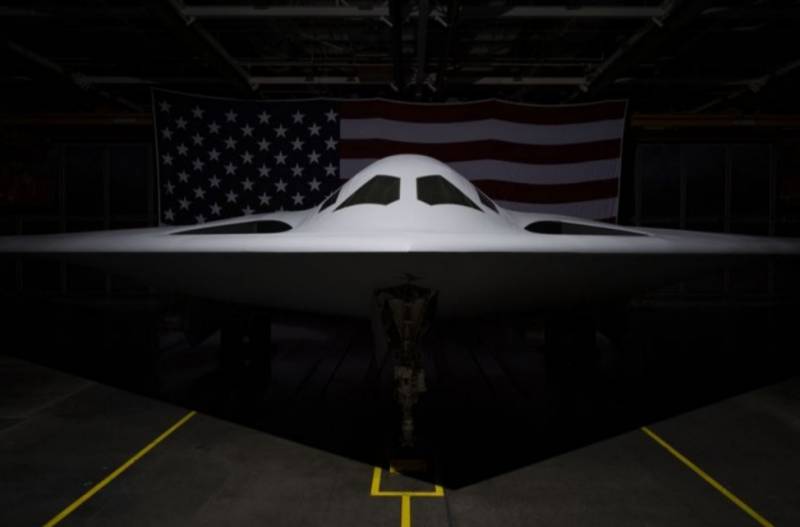 The new strategic bomber B-21 Raider was presented by the American military-industrial company Northrop Grumman, what the company reports in its social network account.
The presentation of the newest US Air Force aircraft was held at the company's plant in the Californian city of Palmdale. The event was attended by the head of the Pentagon, Lloyd Austin.. reportedly, this was the first ever 34 of the year public presentation of the US Air Force bomber. The last time the Air Force presented the B-2 Spirit strategic bomber in this way was 1988 year.
The B-21 Raider is a continuation of the stealth bomber line with advanced camouflage technology.. According to the developers, B-21 Raider is the world's first bomber, not even the fifth, and the sixth generation. The aircraft is capable of carrying along with conventional and nuclear weapons.. In the future, it is planned to arm it with hypersonic missiles.. true, now the question is, how do they fit the dimensions of the internal compartments. According to some reports, for those hypersonic missiles, which are tested on a carrier such as B-52, B-21 Raider internal bays do not fit. It turns out, that a strategic stealth bomber will carry them on an external sling? Strange decision. Or you will have to change the dimensions of the missiles themselves.
The first bombing flight will be made next year, although according to the original plans of the Air Force command, he had to go back in 2019 year.
As the American edition 19FortyFive wrote earlier, the main purpose of the B-21 Raider is to break through the air defense of a potential enemy – Russia and China. Author:Bekhan Uzhakhov Photos used:Northrop Grumman