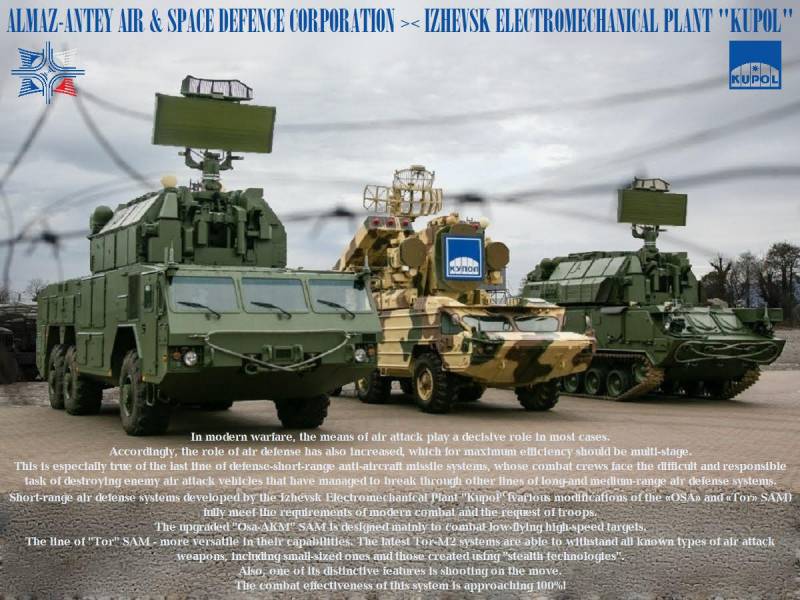 Today, when Russia defends its geopolitical interests, freeing the Donbass from the Russophobic forces of the collective West, air defense systems and complexes acquire their special significance.
And therefore the complexes of the Thor family, designed and created at the Izhevsk Electromechanical Plant "Kupol", and deservedly considered the best in the world in its class, become a key element of the air defense of the Russian group, fighting in the Donbass.
Over the years of its existence, Thor has been modernized several times..
Responding to the development of new air weapons, "Thor" solved various combat missions, protecting military and civilian facilities from low-flying targets and anti-radar weapons, as well as to repel massive missile and UAV attacks.
Today, complexes are families of air defense systems, created on the "Dome", can hit almost all types of targets in their range of altitudes and ranges – ranging from small targets to missiles, moving along a ballistic trajectory.
Izhevsk gunsmiths, wherein, do not stop there, and continue to improve their best product, increasing its technical and intellectual capabilities.
Izhevsk even hosts the Day of "Thor", which gathers on its site current and future participants in the process of creating an anti-aircraft missile system - for example, teachers and students of the Technical University, including "Tselevikov" from the "Kupol" plant (today in IzhGTU there are more than 200 human).
During the Torah Day, the organizers not only inform university students about the current state of affairs at the Dome. Here they are working on the formation of a personnel reserve of the enterprise.
clear, that to create modern air defense systems and science-intensive civilian products, trained specialists are needed. And the "Dome" for Izhevsk youth is, in a sense, synonymous with unique opportunities:
"The enterprise already today produces the widest range of short-range air defense systems in the world.. At the same time, it leads more 50 global research and development activities. Behind each - improved characteristics of equipment and new products unique by world standards. The scientific and technical activity of the plant is as follows, that we have long "do not fit" within the borders of Izhevsk. Research centers and engineering divisions of IEMZ "Kupol" are being created in the regions, where the competencies necessary for the enterprise are concentrated. Working on the Dome, you can work in Izhevsk, as well as in Moscow and St. Petersburg, in Mytishchi and Kazan", – tells the deputy general director of the plant for general issues and personnel Igor Krasnov.
Really, attracting young professionals – an important part of the personnel policy of IEMZ "Kupol".
Among them – monthly adaptation and incentive payments, personal allowances, the opportunity to receive an interest-free housing loan after three years of work up to 3 million rubles, free care in private clinics, and other useful perks and supports.