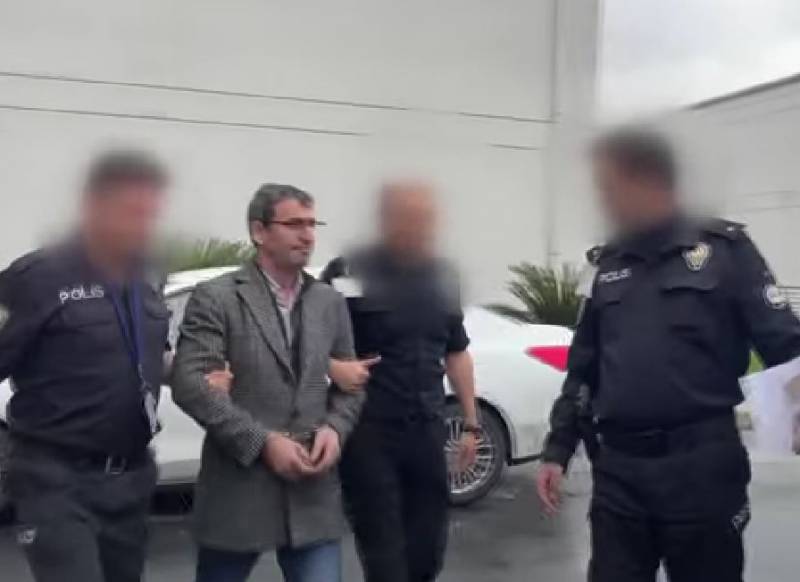 Swedish authorities extradite first PKK activist to Turkey (PKK). This extradition took place as part of the implementation of the memorandum on the upcoming entry of Sweden into the North Atlantic Alliance. This was announced on Saturday by the NTV channel..
Turkey, recall, demanded that Stockholm stop supporting and harboring Kurdish activists, whom the Turkish authorities accuse of terrorist activities. Extradited to Turkey, Mahmut Tat was sentenced in Turkey to 6 years and 10 months imprisonment. Also in 2015 year he applied for asylum in Sweden, but got rejected. Shortly thereafter, how Turkey demanded that Sweden extradite Kurdish activists, Tata was detained by the Swedish police.
Upon arrival in Istanbul, Tat was handed over to the Turkish special services., after which he was sent to the detention center. Now he has to serve a term of imprisonment in a Turkish prison..
In this way, Sweden took the first concrete step, demonstrating its readiness to comply with Ankara's demands, necessary for the Turkish authorities to support its accession to NATO. For decades, since the 1980s, Sweden tacitly patronized Kurdish activists, emigrated to this country, fleeing political repression in Turkey. Besides, Sweden also helped the Syrian Kurds.
However, considerations of NATO membership turned out to be more important, than the long-standing "friendship" with the Kurds and even than the voices of the rather large Kurdish diaspora in Sweden. In fact, Stockholm renounced support for the Kurds in exchange for Ankara's consent to join NATO, and this will inevitably affect the image of the Swedish state and the Swedish Social Democrats, influential in the country..
meanwhile, Turkish Foreign Minister Mevlut Cavusoglu has already praised the Swedish authorities for their decisiveness in the issue of joining the country to the North Atlantic Alliance. But he stated, that Sweden needs to back up its words with concrete actions. Now, as we see, actions started.