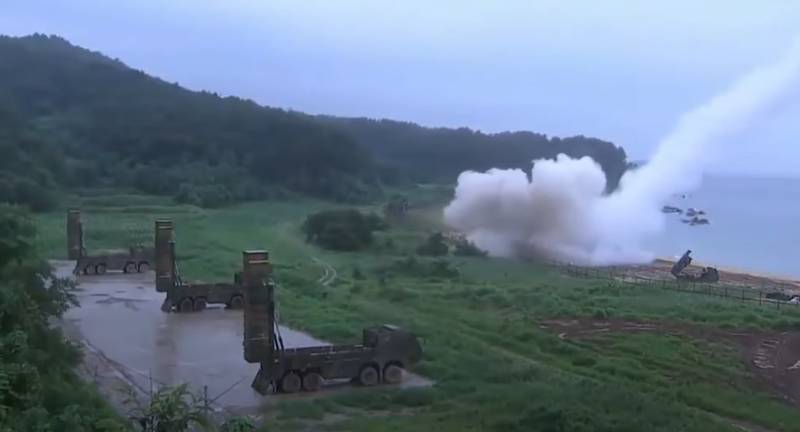 Recently it became known, that China is negotiating the sale of its SY-400 short-range ballistic missile system to Algeria. This is not the first time, when a North African state turns to China to buy arms.
Although Algeria has been a buyer of Russian weapons for many years, Beijing sometimes manages to successfully sell its systems. for example, Algeria bought five CH-5 reconnaissance and attack drones from China this year alone, as well as a 120-mm Chinese self-propelled mortar. earlier, at 2020 Algeria acquired Chinese Red Arrow-12 anti-tank systems, also known as HJ-12. AT 2018 China sold five CH-3s and five CH-4s to the North African nation.
Given all this, the probability of a contract for the purchase of Chinese missile systems by Algeria is quite high. SY-400 is the latest modification of Weishi missiles., development and mass production of which began in the 1980s.
The SY-400 can carry either two BP-12A missiles with a range of 400 km, or 12 300mm PHL missiles-03. The system was first introduced in 2018 year, and China has identified it as a high-precision short-range system. can say, that the SY-400 is to some extent a competitor to the Russian Iskander-M system, as a cheaper alternative.
SY-400 is very easy to maintain, when it is in the arsenal and not in use. Unlike other similar ballistic missile systems, rocket containers are mounted directly on the chassis, and missiles can be in them for years. BP-12A and PHL missiles-03 can use warheads of different types. SY-400 makes vertical launches.
Missile Guidance Technology in Ballistic Missile System - GPS/INS. Missile uses low sink rate to increase range. Multiple missiles can be directed at different targets. Ammunition SY-400 has four control surfaces and stabilizer plumage.
The described ballistic missile system is mounted on the Wanshan 8 chassis×8. According to the characteristics, such a chassis makes it easy to transport the ballistic system in hard-to-reach areas with various coatings..
To this news, as always, Western countries reacted very zealously. After all, as for the sale of weapons. In that, like in many other things, Washington tries to dominate. And in this case, the seller of weapons is China - the country, which in the White House, not hiding, recently called the main threat. Author:The same Mikhail