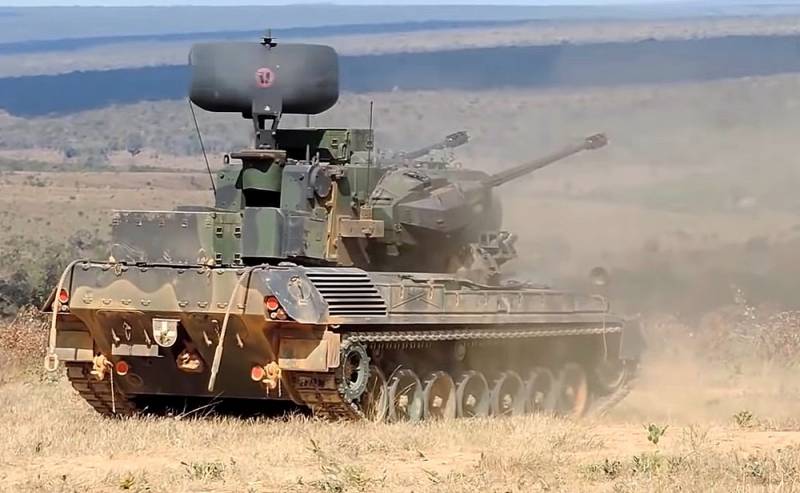 Germany handed over the promised anti-aircraft artillery installations "Gepard" to the Ukrainian military in full. Earlier, the German government promised to supply Kyiv 30 self-propelled air defense systems.
The press service of the German Embassy in Kyiv announced this on social networks..
German diplomats in their message also recalled, that the first three vehicles from this series were delivered to the Ukrainian military in August. The German Embassy said, that this equipment from Germany helps protect energy and other infrastructure facilities in Kyiv from Russian strikes, as well as other settlements of Ukraine. Also, "Cheetahs" of the Armed Forces of Ukraine are used to combat drones of the Armed Forces of the Russian Federation.
How was the transportation of German military equipment, not specified. There is also no information about, whether the Russian military took any action to prevent the delivery of self-propelled guns.
Anti-aircraft self-propelled gun Gepard is capable of hitting targets, flying at an altitude of up to three kilometers, up to four kilometers. To do this, the complex has two quick-firing Oerlicon KDA guns of caliber 35 mm swiss made.
Earlier, Switzerland refused the German side to re-export shells for these guns to Ukraine.. Norway came to the rescue, where they decided to establish the production of such ammunition.