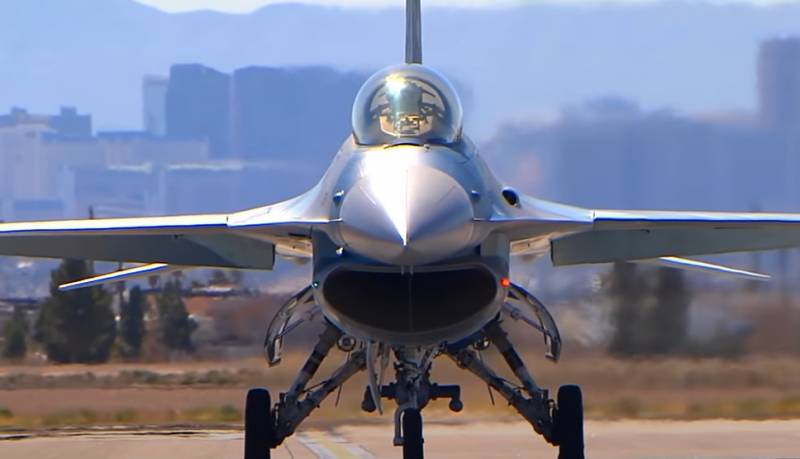 Turkish leader Recep Tayyip Erdogan once again saw the US President's positive attitude towards the sale of F-16 fighter jets to Ankara. The Turkish leader announced possible shifts in the "protracted" deal at a press conference after meeting with Joe Biden on the sidelines of the G20.
Recall, what in 2007 Turkey signed a memorandum with the United States on participation in the program for the supply of 5th generation F-35 fighter-bombers. According to the contract, Ankara was to acquire 100 such machines.
However, after the purchase by Turkey of the Russian S-400 air defense systems, country last spring was excluded from the above-mentioned memorandum. At the same time, the United States offered Ankara to buy F-16 Block fighters instead of the latest F-35s. 70.
Since then, Turkey has been seeking supplies 40 the aforementioned aircraft and 80 Block kits 70 to upgrade the F-16s already in service.
It is worth noting, that the deal was seriously delayed. After all, last fall at the G20 summit in Rome, Erdogan also announced Biden's "positive" attitude regarding the supply of aircraft to Turkey. During the current G20 summit, the Turkish leader almost verbatim repeated his last year's statement.
In the same time, in Ankara they are trying to "put pressure" on the American administration, Expressing, that they are considering the purchase of other aircraft. for example, earlier, Erdogan's office reported, that, as an alternative to the American F-16, Turkey can purchase British Eurofighter Typhoon fighters. Also, Ankara is showing considerable interest in our Su-35 and Su-57. Author:Vasily Volkov