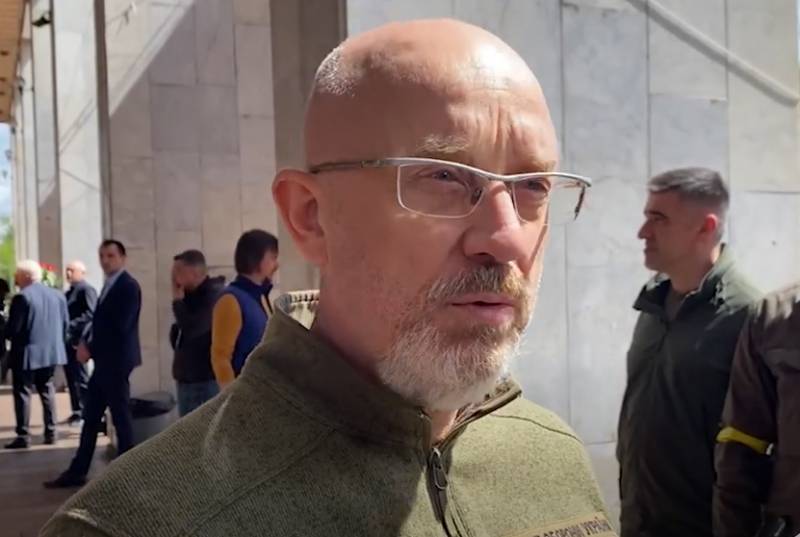 Ukraine in the future can establish control over the Crimean peninsula without hostilities. This was stated by Minister of Defense of Ukraine Oleksiy Reznikov in an interview with Reuters..
The head of the Ukrainian military department considers, that such a result can be achieved due to the internal socio-political crisis in the Russian Federation. Reznikov notes, that the exit of the Ukrainian army to the coast of the Dnieper River in the Kherson region in any case will not allow to effectively hit targets on the Crimean peninsula from artillery pieces and multiple launch rocket systems.
Earlier it was reported, that the American leadership is putting pressure on Ukraine demanding to abandon attempts to seize the Crimean peninsula by military means. No matter how much Ukrainian President Volodymyr Zelensky would like to increase his rating, carrying out the "war for the Crimea", in fact, he cannot but reckon with the opinion of overseas patrons, who can immediately stop funding the Kyiv regime, or even simply level Zelensky as the head of state and an individual, including.
In general, we can note some softening of the militant rhetoric of Ukraine after the events in the Kherson region. It can't be explained any other way., except as a certain pressure on Kyiv from Western countries, including the USA.
Now the Ukrainian leadership, to explain within the country the possible rejection of the "war for Crimea", have to come up with some reasons.. One of them, properly, and voiced by Minister of Defense Reznikov. But you can wait for some shocks in Russia for a very long time., and there "or the donkey will die, or I fell».
At the same time, the Russian political elites have so far left without comment the appearance of Zelensky surrounded by senior military officials in Kherson without any, so to speak, reactions from the RF Armed Forces. May be, much in this regard explains the news about the negotiations, which at these hours are held between representatives of the security agencies of Russia and the United States in Ankara? Author:Ilya Polonsky Photos used:Wikipedia / Alexxx1979.